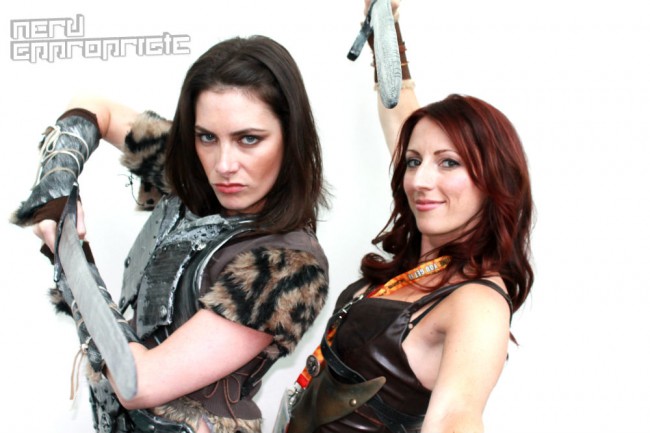 Katrina Hill's "The Most Dangerous Women at Comic-Con" panel was sort of like one of those awesome Marvel Team Up comics you probably read when you were a wee kid. If for some reason you were deprived of said comic, Marvel Team Up would take a few heroes from different books and send them on a mission they could only accomplish by working together. While no crime fighting actually occurred during the panel, it did manage to showcase some of the most creative, fun, and entertaining women in their respective industries.
Posted in Conventions, cosplay on Friday May 24, 2013. Read More About Buffy the Vampire Slayer, Crabcat Industries, Respawn Entertainment, San Diego Comic Con, SDCC, Team Unicorn.
Ash is an editor on Nerd Appropriate. Check out the other 580 articles by Ash on our site.