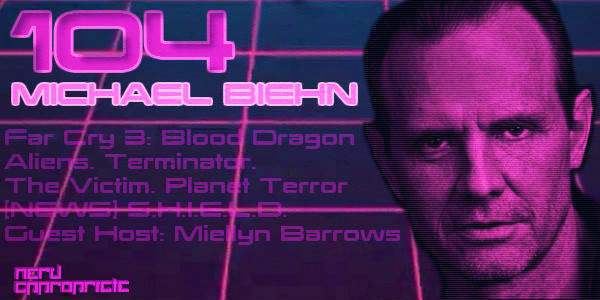 On this episode we welcome the awesome Michael Biehn, whom you already know from such films as Terminator, Aliens, and Tombstone. We talk with Michael Biehn about movies, his directorial experience with The Victim, providing his voice to Far Cry 3: Blood Dragon, and more. Also, Miellyn Barrows stops by to put up with Scott and Ash, while Matt and Hilary are out; and we told you so about ABC's upcoming TV show, SHIELD. See the future.
Audio clip: Adobe Flash Player (version 9 or above) is required to play this audio clip. Download the latest version here. You also need to have JavaScript enabled in your browser.
Posted in Rated NA on Thursday May 23, 2013. Read More About ABC, Aliens, Blood Dragon, EA, far cry 3, Marvel's Agents of S.H.I.E.L.D., Miellyn Barrows, planet terror, star wars, terminator, the victim, voice acting.
Scott is an editor on Nerd Appropriate. Check out the other 243 articles by Scott on our site.