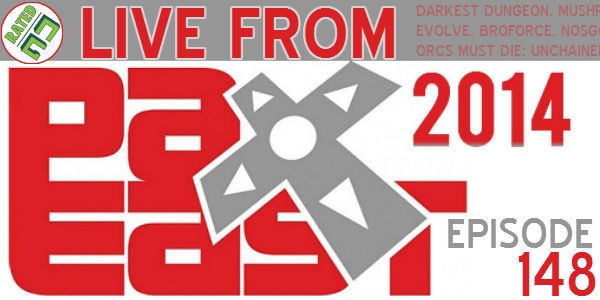 Join us as we hang out in the halls of PAX and our hotel room to recap our events of each day. We give some quick impressions of games, panels, meals, drinks, and sleeping arrangements(?!). Come hang out for all of the fun, and none of the PAX-pox!
Audio clip: Adobe Flash Player (version 9 or above) is required to play this audio clip. Download the latest version here. You also need to have JavaScript enabled in your browser.
Posted in Conventions, Rated NA 11 hours ago. Read More About Billionaire Banshee, BroForce, Cards Against Humanity, Child of Light, Cosmic DJ, Darkest Dungeon, Evolve, FRACT, FTL, GalacZ, Hitman GO, Indie MEGABOOTH, Invisible Inc., Mushroom 11, Noodle Arm Royale, Nosgoth, PWNmeal, Secret Ponchos, Sentris, There Came an Echo, These fries are terrible hotdogs, Titanfall, Tumblestone, Turtle Rock Studios, We Are Doomed.
Scott is an editor on Nerd Appropriate. Check out the other 290 articles by Scott on our site.