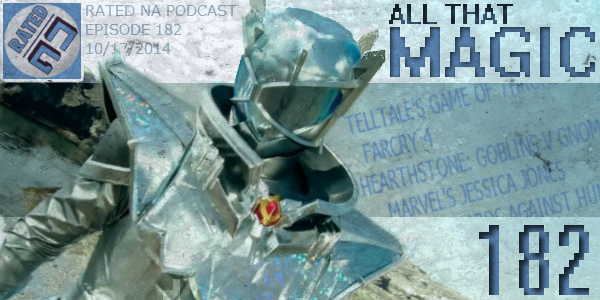 Scott and Ash delve into Telltale's Game of Thrones first episode, while Matt checks out the new Hearthstone: Gnomes vs. Goblins Expansion. Also we talk Far Cry 4, Newsroom, Cards Against Humanity, HBO, and Marvel.
Posted in Rated NA on Wednesday December 17, 2014. Read More About Cards Against Humanity, EA Vault, FarCry 4, HBO, Hearthstone, Marvel, Newsroom, south park, Telltale's Game of Thrones, UFC.
Scott is an editor on Nerd Appropriate. Check out the other 332 articles by Scott on our site.