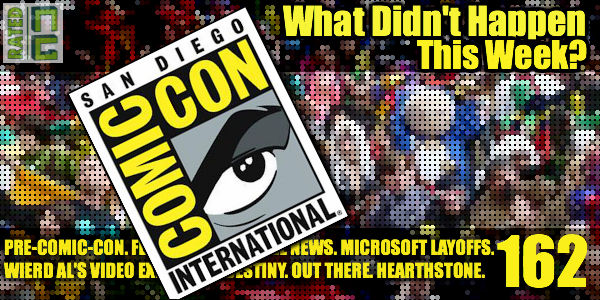 Co-hosts: Scott, Matt, and Ash This past week brought a flood of interesting news and tidbits including Marvel, Amazon, Microsoft, Nintendo, Weird Al, Destiny, and more! Meanwhile, Scott plays Squids Odyssey on 3DS, and the guys play Guardians of the Galaxy: The Universal Weapon on iOS, as Matt and Ash gear up for Comic-Con.
Audio clip: Adobe Flash Player (version 9 or above) is required to play this audio clip. Download the latest version here. You also need to have JavaScript enabled in your browser.
Posted in Rated NA on Tuesday July 29, 2014. Read More About amazon, captain america, Club Nintendo, comic con, Desiny, GotG: The Universal Weapon, Hearthstone, kindle, Marvel, mi-clos, microsoft, Nintendo, Out There, SDCC 2014, SQUIDS Odyssey, Thor, Weird Al, Wolverine, Xbox Entertainment Studios.
Scott is an editor on Nerd Appropriate. Check out the other 309 articles by Scott on our site.