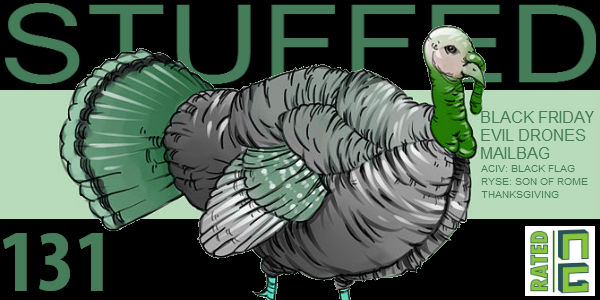 Matt, Ash, and Scott get together, post-Thanksgiving to talk about ACIV: Black Flag, Ryse: Son of Rome, Amazon's drone delivery program, and more. We talk to you about shopping antics in our Black Friday-themed NAQOTW, and find out just how fall the gang has fallen in the NAFFL. Stuffed! Rated […]
Audio clip: Adobe Flash Player (version 9 or above) is required to play this audio clip. Download the latest version here. You also need to have JavaScript enabled in your browser.
Posted in Rated NA on Monday December 9, 2013. Read More About ACIV: Black Flag, amazon, Assasisn's Creed, black friday, Cyber Monday, drones, Holidays, Instagram, NAFFL, Ryse: Son of Rome, star wars, thanksgiving, Xbox One.
Scott is an editor on Nerd Appropriate. Check out the other 272 articles by Scott on our site.