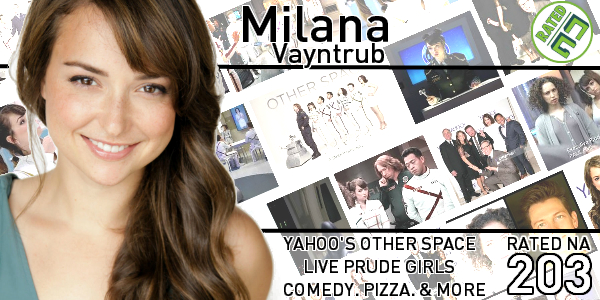 Hosts Matt and Ash have very special guest Milana Vayntrub on to talk about her current show on Yahoo Screen called Other Space. We also chat about growing up in acting, doing comedy and improv and how to handle being on the internet and the many awesome and sometimes not […]
Posted in Rated NA on Thursday May 21, 2015. Read More About milana vayntrub, other space, pizza, reddit, Yahoo Screen.
matt is an editor on Nerd Appropriate. Check out the other 194 articles by matt on our site. Or you can follow the writer on twitter @matthistory.