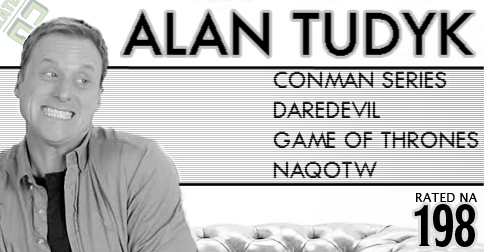 We talk with Alan Tudyk about his crowdfunded web series, Con Man! We also talk about Daredevil, Guitar Hero, Deus Ex and more! In our NAQOTW you tell us about your crowdfunding dream projects.
Posted in Interview, Rated NA 24 hours ago. Read More About Alan Tudyk, Con Man, Daredevil, deus ex, Guitar Hero, Invisible Inc., Sling TV.
Scott is an editor on Nerd Appropriate. Check out the other 350 articles by Scott on our site.