Nerds Vote: Mass Effect Cast Reunion Special
The Cast of Mass Effect reunites to save the galaxy! Join Jennifer Hale (Shep), Mark Meer (Shep), Ali Hillis (Liara), Raphael Sbarge (Kaidan), Courtenay Taylor (Jack), Alix Wilton Regan (Traynor), and Kimberly Brooks (Ashley) for a very special episode brought to you by Nerds Vote.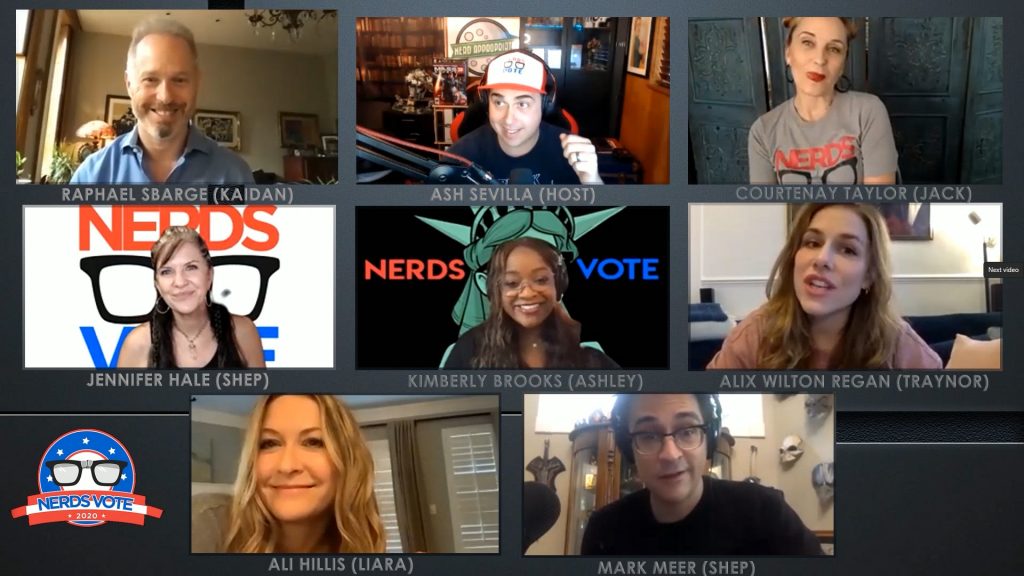 Nerds Vote is a non-partisan organization dedicated to getting ALL PEOPLE involved in democracy! Please click here to learn how you can help change the world – NerdsVote.com
You can donate and help out Nerds Vote -Head to paypal.me/nerdsvote – Donations go towards their non-partisan voter registration and education efforts!
Program:
Intros
Catch Up
Questions
Live Table Read
Outros