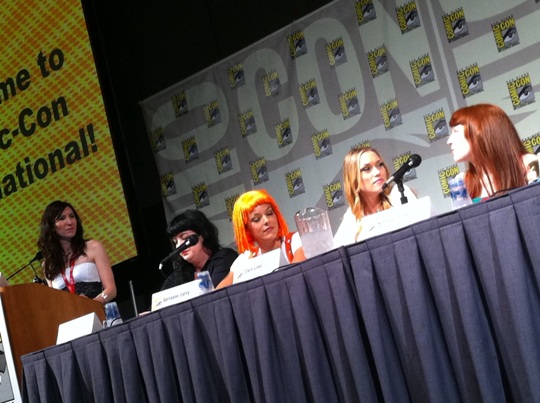 Comic-Con 2012: The Most Dangerous Women at Comic-Con Panel Features Some Familiar Faces
With Comic-Con 2012 lurking on the horizon, we're still in the process of figuring out where we're going to be and exactly what panels and events we're going to cover.  This year is going to be pure grade-A madness.  It turns out Katrina "Action Chick" Hill, who is known for her kick-ass SDCC panels, will once again be bringing the fire to this year's SDCC. Katrina's panel this year will feature tons of creative ladies from the industry, including some of the fine folks we've featured here at NA: Abbie Heppe, Milynn Sarley, and Holly Conrad.  Heck, it was an inspirational pep-talk from Abbie that pushed us to start this very site… true story. Nerd Appropriate will be there for sure! Will you?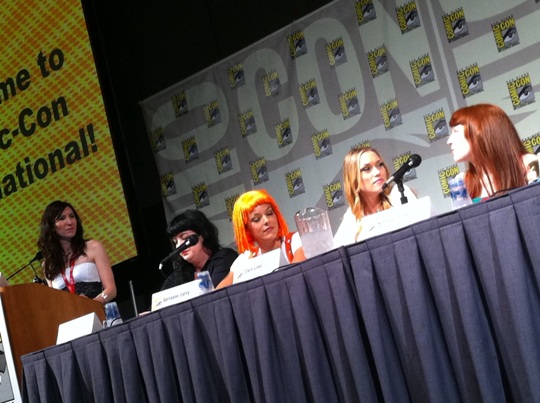 Thursday 5:00-6:00 p.m. The Most Dangerous Women at Comic-Con— Actresses, stuntwomen, creative cosplayers, outspoken bloggers, and groundbreaking comic book creators – which women are the movers and shakers on the convention scene? Who are the innovators breaking barriers in the world of fandom? To discuss these game changers, Action Chick
Katrina Hill
(GeekNation, MTV Geek) has assembled a team of women dangerous in their own right:
Leah Cevoli
(Robot Chicken),
Holly Conrad
(Comic-Con Episode IV: A Fan's Hope),
Adrianne Curry
(Stan Lee's World of Heroes),
Abbie Heppe
(Respawn Entertainment),
Clare Kramer
(Buffy the Vampire Slayer),
Kristen Nedopak
(Skyrim: To Lydia with Love, Fight Class),
Milynn Sarley
(GeekNation's Lairs),
Stephanie Thorpe
(Weird Girls), and
Patricia Tallman
(Night of the Living Dead, Babylon 5). With moderator
Bonnie Burton
(SFX Magazine) Room 7AB.