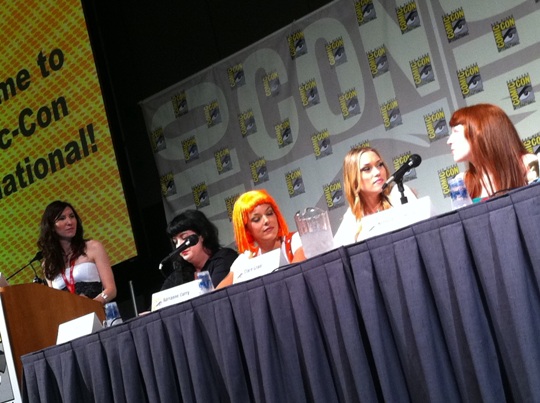 his year is going to be pure grade-A madness.  It turns out Katrina "Action Chick" Hill, who is known for her kick-ass SDCC panels, will once again be bringing the fire to this year's SDCC. Katrina's panel this year will feature tons of creative ladies from including some of the familiar faces we've featured here at NA: Abbie Heppe, Milynn Sarley, and Holly Conrad
Posted in Conventions on Thursday May 23, 2013. Read More About Abbie Heppe, Action Chick, Holly Conrad, Katrina Hill, Milynn Sarley, San Diego Comic Con, SDCC, Team Unicorn.
Ash is an editor on Nerd Appropriate. Check out the other 580 articles by Ash on our site.