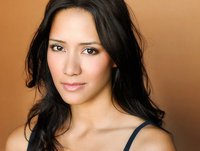 Wide World of Warcraft: Episode 2 (Updated) making friends!
Check out Episode 2 of Wide World of Warcraft tonight at 3pm (PT) or 6pm (EST). Today's show will discuss World of Warcraft's Cataclysm and stars Milynn Sarley AKA "The Gamer Chick". Show your support!  (Updated) Stick around until the end where they give Nerd Appropriate a shout out!  Also keep an eye out for our toon "NerdAppro" dancing in the background.
We here at NerdAppropriate.com are in no way affiliated with Wide World of Warcraft, but love the concept and would have have died for this series back in the day. Keep up the good work guys.