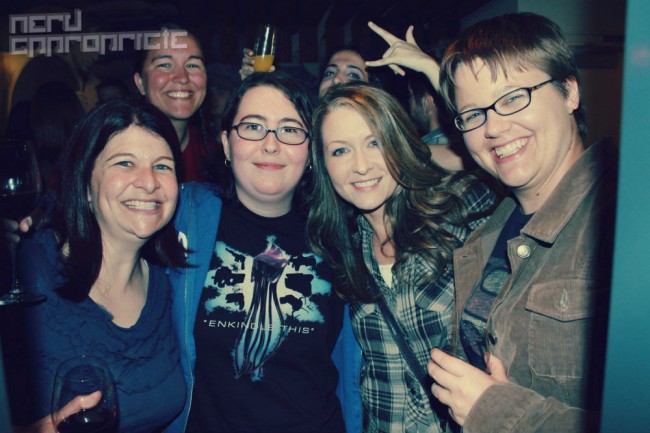 Thursday night we had the pleasure of helping put together a small gathering of community friends in celebration of PAX: Prime, and we couldn't have asked for a more memorable experience. What started out as a casual cup of coffee with friends turned into one of the most positive experiences I've ever had at a convention.
Posted in Conventions on Saturday May 18, 2013. Read More About Ali Hillis, bioware, Crabcat, Holly Conrad, Jessica Merizan, Karin Weekes, Mike Gamble, Mike Laidlaw, Nerd Appropriate, Sam Hulick, Team Vanguard.
Ash is an editor on Nerd Appropriate. Check out the other 578 articles by Ash on our site.