Rated NA 68: The long Con (and Vorcha thongs)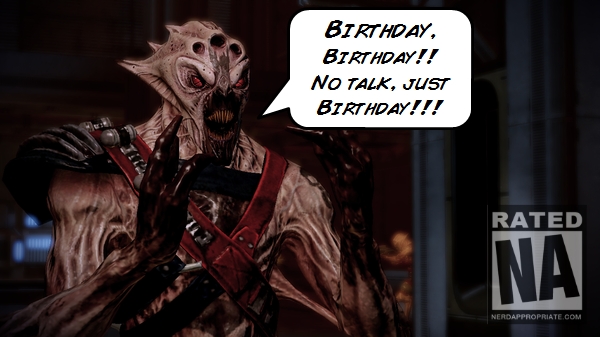 The gang is back from Comic Con and we give you the rundown on all the adventures. Also we talk about your dream con panels. Somehow, we also spend half the episode talking about Vorcha thongs. So, um, yeah.
Audio clip: Adobe Flash Player (version 9 or above) is required to play this audio clip. Download the latest version here. You also need to have JavaScript enabled in your browser.
Posted in Rated NA on Friday May 24, 2013. Read More About Bioware Base, Buffy, children's hospital, community, community game night, Crabcat, dark matters, Earth, Epic, Firefly, Fortnite, image comics, john noble, legend of korra, Marvel, Mass Effect, ME3MP, Nerd HQ, Nerdist, Robot Chicken, Team Univorn, Ubisoft, venture bros, Voltron.
Scott is an editor on Nerd Appropriate. Check out the other 244 articles by Scott on our site.