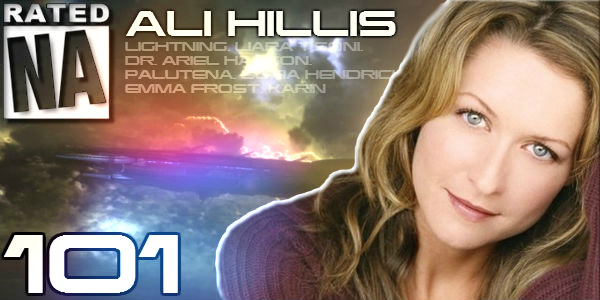 We welcome the awesome and talented Ali Hillis back to the podcast. She takes us through her origin story, how she got into acting and video games, and her love of animal rescue. Our chat concludes in a rapid fire session we call the Lightning round… get it?! Finally, Rated NA responds to a challenge of our PC gaming cred. It's on.
Audio clip: Adobe Flash Player (version 9 or above) is required to play this audio clip. Download the latest version here. You also need to have JavaScript enabled in your browser.
Posted in Rated NA on Wednesday May 22, 2013. Read More About Adera, Ali Hillis, animal rescue, challenge accepted, fans, Final Fantasy, Gears of War Judgement, liara, Lightning, Mass Effect, Starcraft, tangent queen, Team Fortress 2, voice acting.
Scott is an editor on Nerd Appropriate. Check out the other 243 articles by Scott on our site.