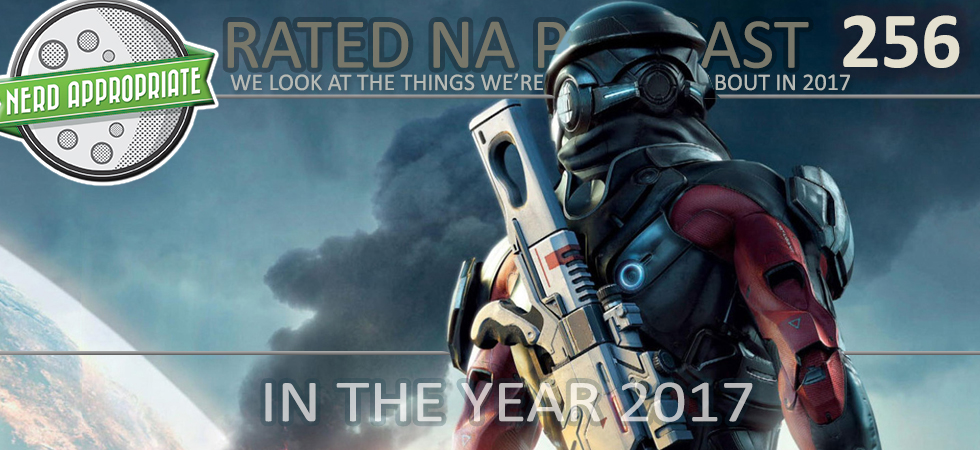 Rated NA 256: In the Year 2017
Hosts Matt, Scott and Ash: This episode brings you the list of things we are most looking forward to in the coming year. Movies, games, and TV. You'll hear us talk about Star Wars, Netflix, a certain little game called Mass Effect: Andromeda and if the gods look favorably upon us, we may even get some new Red Dead this year. We have a special guest late in the episode and close it out with some warm thoughts from us to you.

Or download this episode to listen offline!
Support Rated NA…
– Save 10% on LootCrate and support Nerd Appropriate with code: RATEDNA
– Try Audible and get a free audio book download
Join us on Twitch !!