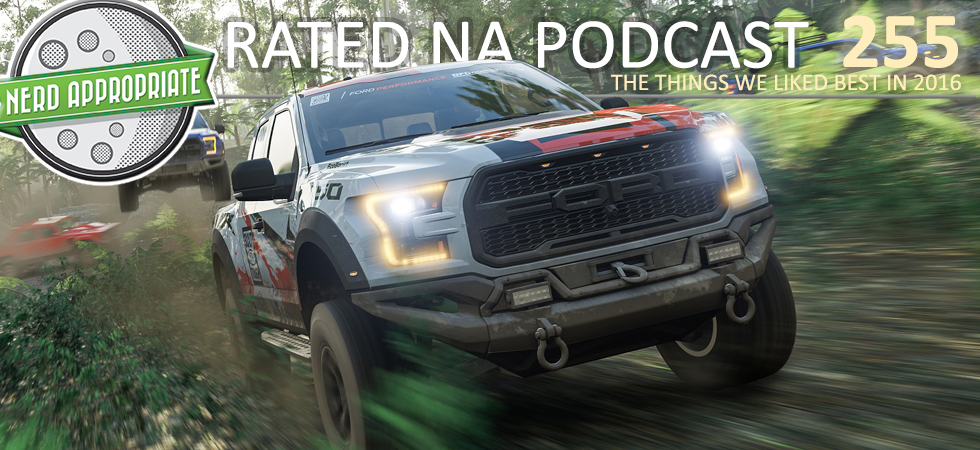 Rated NA 255: The best of 2016
Hosts: Ash, Scott, and Matt recap personal favorites from games, music, tv, film, and snacks in 2016!

Or download this episode to listen offline!
Support Rated NA…
– Save 10% on LootCrate and support Nerd Appropriate with code: RATEDNA
– Try Audible and get a free audio book download
Join us on Twitch !!