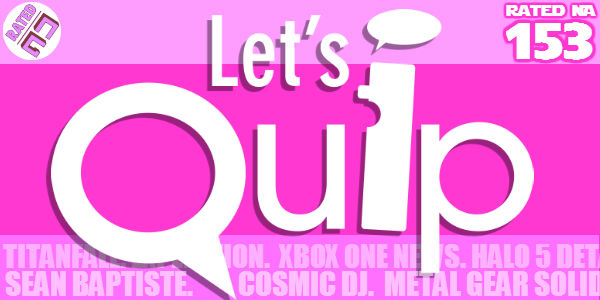 [HOSTS: Ash, Matt, and Scott] The gang hangs out with friend of the show, Sean Baptiste, from Fire Hose Games to chat about their upcoming competitive social debating game, Let's Quip! We also cover recent changes to Xbox Live Gold and Xbox One, review the Titanfall Expedition DLC, and preview the highly-addictive Cosmic DJ. In our NAQOTW, you tell us what superhero or team you'd most like to see get a TV debut. #WalkingTheDog
Posted in Rated NA on Wednesday May 21, 2014. Read More About Cosmic DJ, DLC, Fire Hose Games, Games with Gold, Halo 5, Hardcore History, kinect, Let's Quip, Metal Gear Solid: Ground Zeroes, music, PAX East 2014, Sean Baptiste, superhero, Titanfall, tv, Xbox Live Gold, Xbox One.
Scott is an editor on Nerd Appropriate. Check out the other 350 articles by Scott on our site.