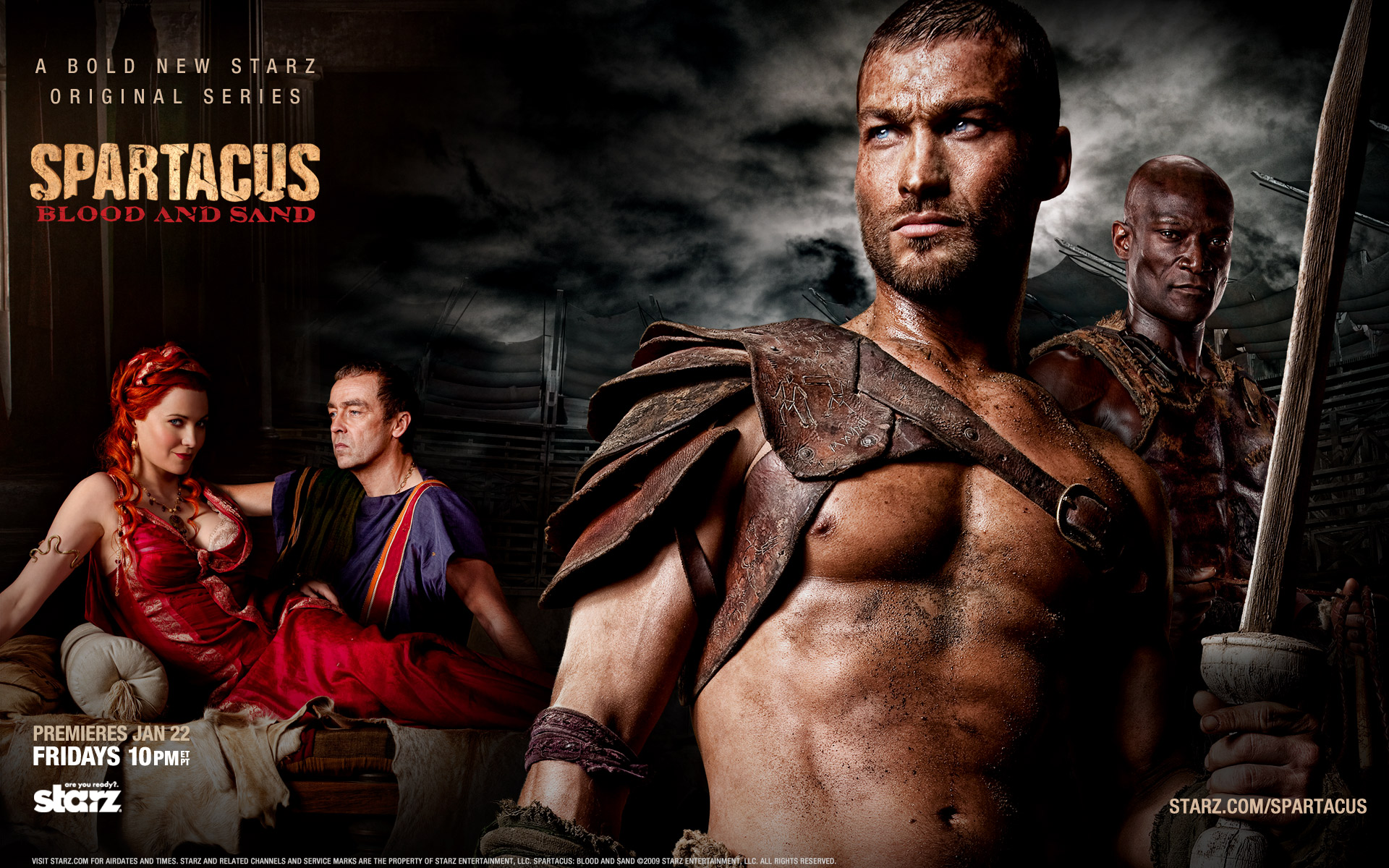 Spartacus: Heavy Metal TV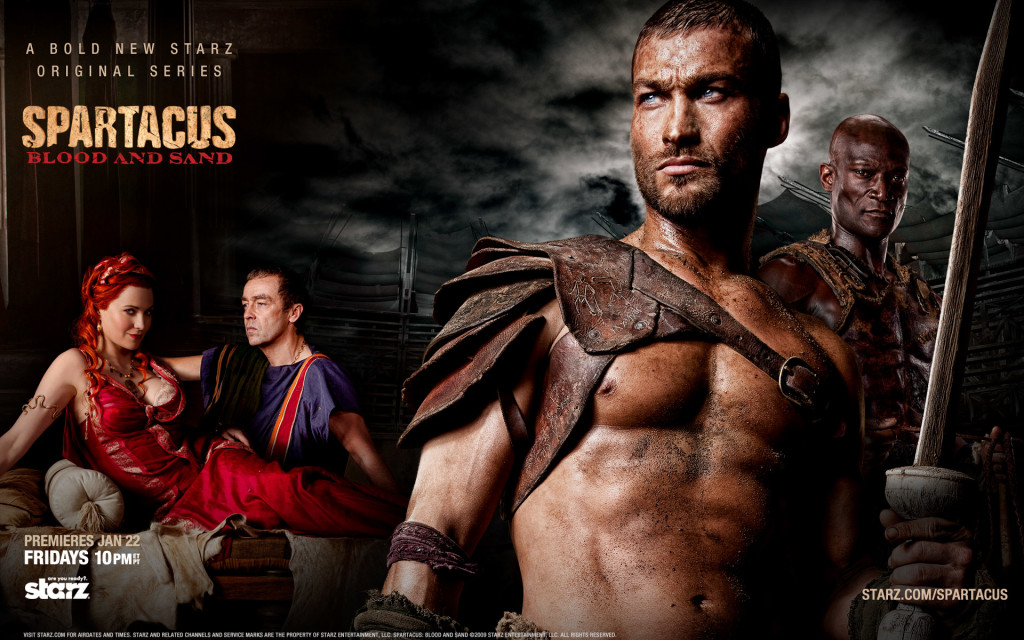 You are a slave taken from your family and your home. Everything you knew is now obsolete. You must fight or die in the arena. Do you fight for freedom? Do you long for the glory of victory? Is your blood even worthy to stain the sands?
Spartacus: Blood and Sand immerses you into the world of the gladiator. Brutal, sexual, and one hell of a good story, Spartacus (Andy Whitfield) must fight his way through gladiator school, the pits, and the arenas to be reunited with his wife.
Thirteen episodes of blood, nudity, and an amazing plot sets Spartacus above most shows I have seen on TV. Originally airing on STARZ, but now on NETFLIX, this epic is a must if you like any kind of action. I watched many of the episodes 2 and 3 times. Spartacus has a very strong "300" feel, but works very well giving the setting and fighting some amazing style. The fight scenes are epic and ridiculous at the same time, each becoming more and more violent. The stylized dialog is done very well also, and is one of my favorite qualities of the show. The story gets better and better until finally ending with a jaw dropping conclusion. I was blown away by this series, PERIOD. Do yourself a favor and give this show a shot.
WARNING!
Spartacus is not for the fragile. There are some pretty intense sex scenes, and a ton of nudity (Male and Female). Perv Alert: Lucy Lawless naked!!!!!
The Bad News:
The star of Spartacus, Andy Whitfield, was diagnosed with non-Hodgkin lymphoma in March 2010.  He will not be returning for the 2nd season. I have read they are looking for a new lead for the 2nd season though.
The Good News:
STARZ has released Spartacus: Gods of the Arena, a prequel, to Blood and Sand. You can catch Gods of the Arena on STARZ Fridays at 10pm, or NETFLIX on Saturday. Yeah, good job NETFLIX!
Thanks for reading.