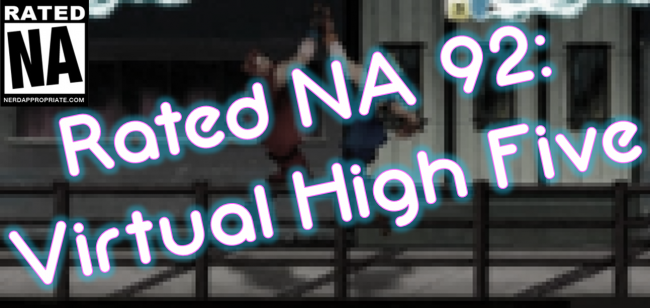 With Hil out, Nate from Reset Transmission makes a surprise appearance on the podcast, literally. What better way to spend your Valentines week than with a Bro-cast! Star Wars movie news and new Dreamcast games will never stop, while the Justice League film probably will. Journey scoops up more honors at the DICE awards, while we continue our review in progress of Dead Space 3. We take a look at Netflix's House of Cards, the return of Community, and the Dark Knights Returns animated feature. Finally, we discuss what you want to see in the next Assassin's Creed game. High-Five!
Audio clip: Adobe Flash Player (version 9 or above) is required to play this audio clip. Download the latest version here. You also need to have JavaScript enabled in your browser.
Posted in Rated NA on Friday May 24, 2013. Read More About Assassin's Creed 4, Boba Fett, co-op, community, Dead Space 3, DICE awards, Dreamcast, Ghost Blade, han solo, House of Cards, justice league, oh no, star wars, The Dark Knight Returns, yoda.
Scott is an editor on Nerd Appropriate. Check out the other 244 articles by Scott on our site.