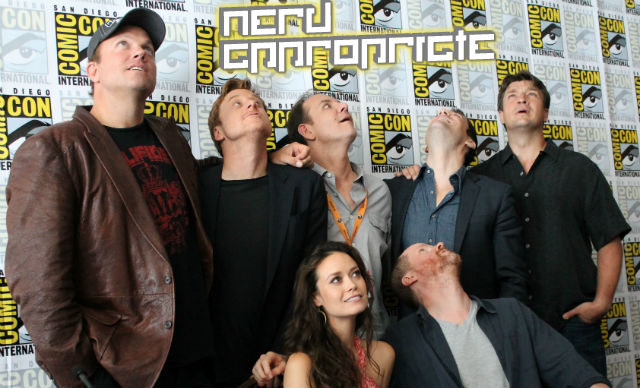 Comic-Con 2012: Situation Report (Thursday and Friday)
While there are three of us from NA lurking the halls of San Diego Comic-Con, you've probably noticed a distinct lack of updates of late on NerdAppropriate.com. Fear not folks, those updates are headed your way very soon… we're just tired.  So very very tired.  I've seen some truly incredible stuff this year including, Firefly's 10 year reunion, Community,  Epic Games: Fortnite, Voltron, Team Unicorn, The Most Dangerous Women at Comic-Con, and Dark Matters.  So hang in there! We have all sorts of exclusive interviews and reports coming your way very soon.
Today I'l be spending a lot of time at the Bioware Base, see you there!