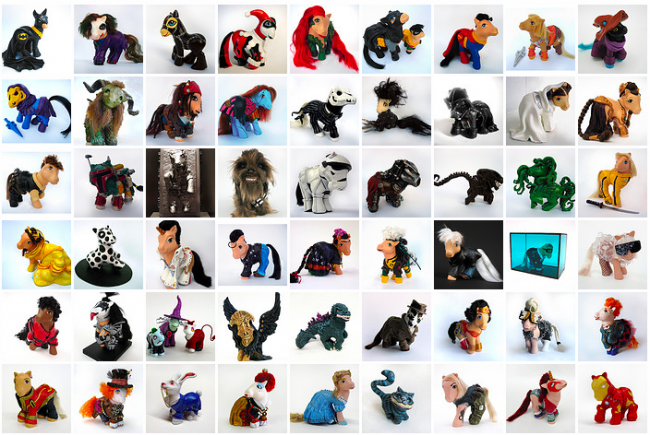 Attention Bronies and Pegasisters: If you haven't heard of Mari Kasurinen, then sit right here next to me because I have something awesome to share. She's the artist behind the My Little Pop Icons art series which features My Little Ponies that she mods, transforming them into your favorite characters. [...]
Posted in Art, Fantasy, Shopping on Thursday May 23, 2013. Read More About Miellyn Barrows, My Little Pony, Vampire Boyfriends.
Miellyn is an author on Nerd Appropriate. Check out the other 2 articles by Miellyn on our site.