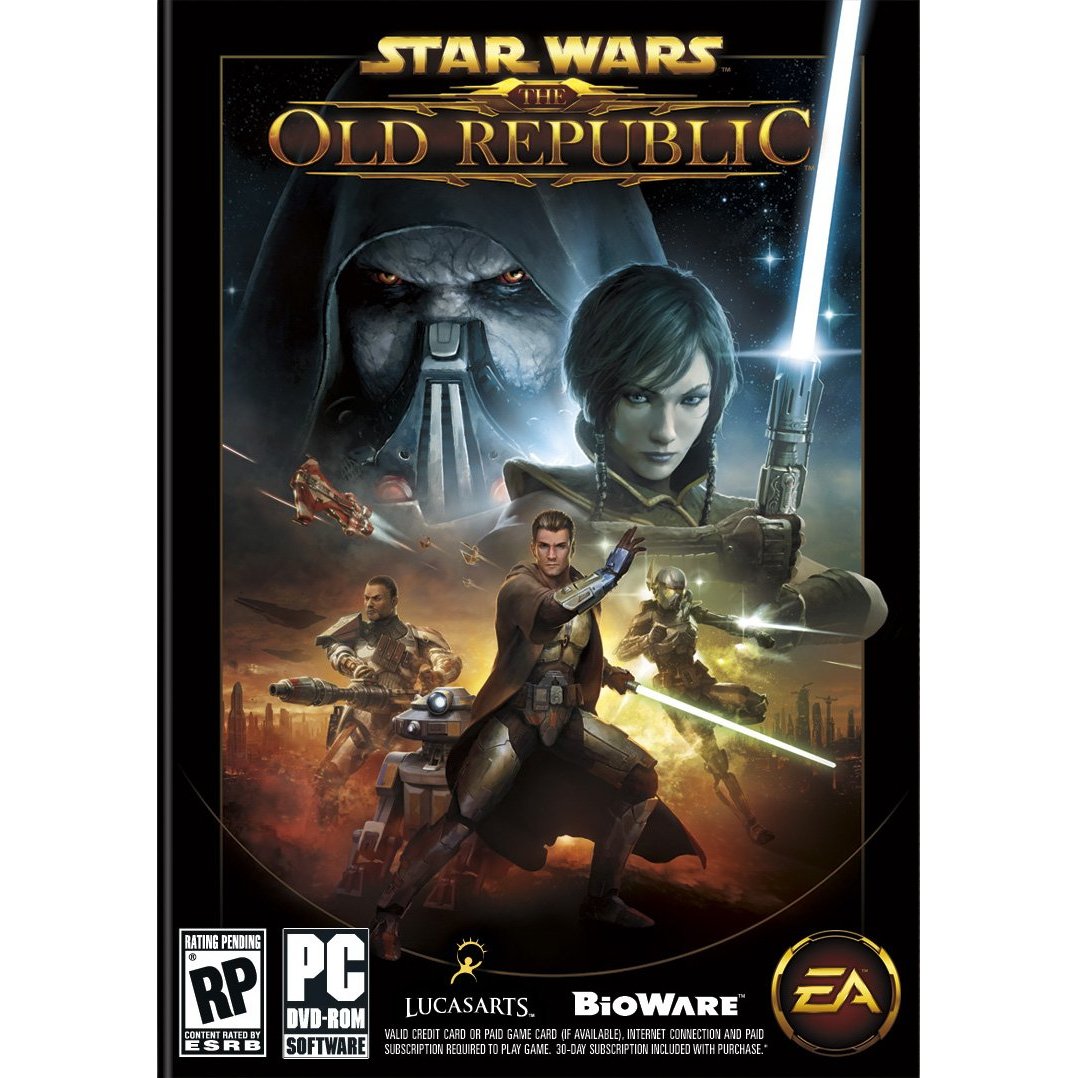 Star Wars The Old Republic pre-order available NOW!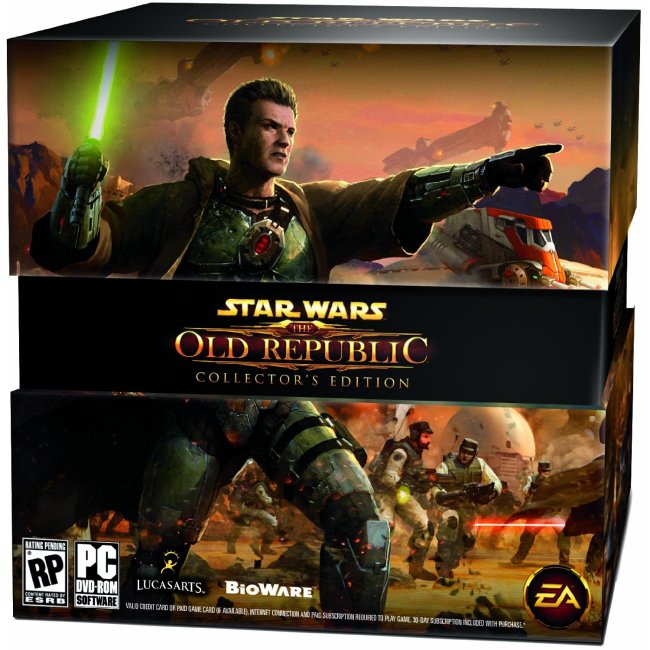 And so it begins! Available starting today, you can pre-order the standard or collector's edition of Star Wars The Old Republic. Guaranteed to death siphon your pocketbook, it is time to feast your eyes on the Collector's Edition. Sure, there's a $60 Standard box, but if you're reading this, you probably have other ideas. Far be it from me to go visiting your intentions…. Collector's Edition pre-orders are available NOW for a whopping $149.99 where all fine games are sold.
The game currently has a release date of Dec 31, 2011 which is sometimes a generic release date (as far as Amazon is concerned) when the true date is not yet known. But if that date is for real… this means that SWTOR will be released before Mass Effect 3… oh the Humanity! Maybe you can grind XP on the PC while blasting away on your console simultaneously. I'm gonna puke.
Happy Gaming.