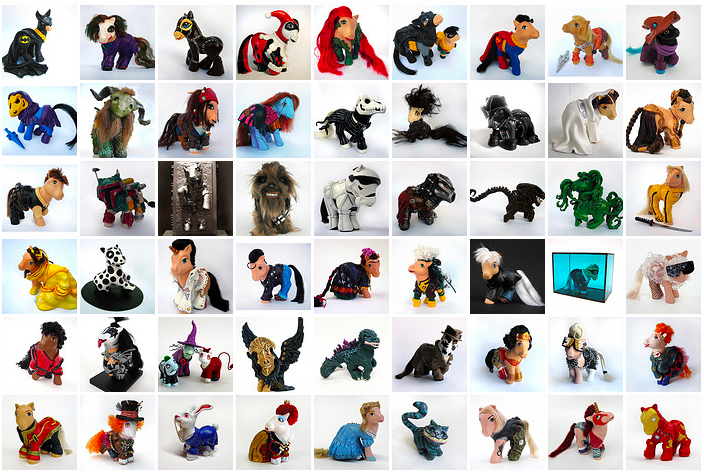 Nostalgia is Magic: Breathing New Life into Childhood Castoffs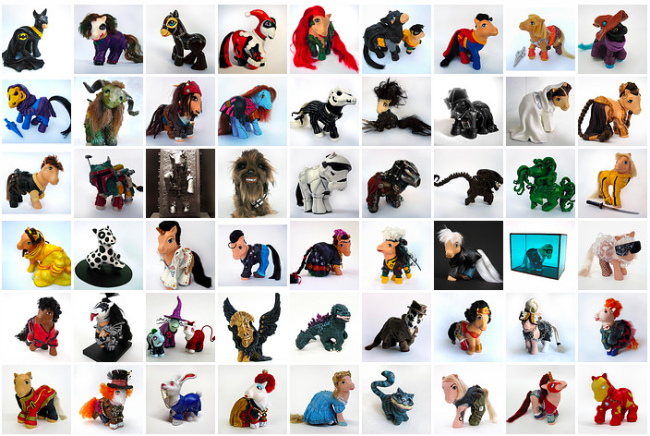 Attention Bronies and Pegasisters: If you haven't heard of Mari Kasurinen, then sit right here next to me because I have something awesome to share. She's the artist behind the My Little Pop Icons art series which features My Little Ponies that she mods, transforming them into your favorite characters.
This is even better than you can imagine. She paints the ponies, sculpts add-ons, and cuts and styles their hair. And if you think that this couldn't possibly live up to your expectations, you are totally, completely wrong. Her execution is every bit as good as her ideas.
I think it's great when people take things I love and remember from childhood and turn them into something new. The ponies' postures give her an interesting challenge, and it's one she meets with style, using it to lend attitude to her creations. From Cthulhu and Alien to Wonder Woman and Starbuck, this woman knows how to mix her mediums and pop culture icons.
Here are some of my favorites:
So if you're looking to pony up on life, you should know that this pop culture purveyor of goodness takes custom orders through her website. I just found what's topping everypony's Christmas wish list for this year.