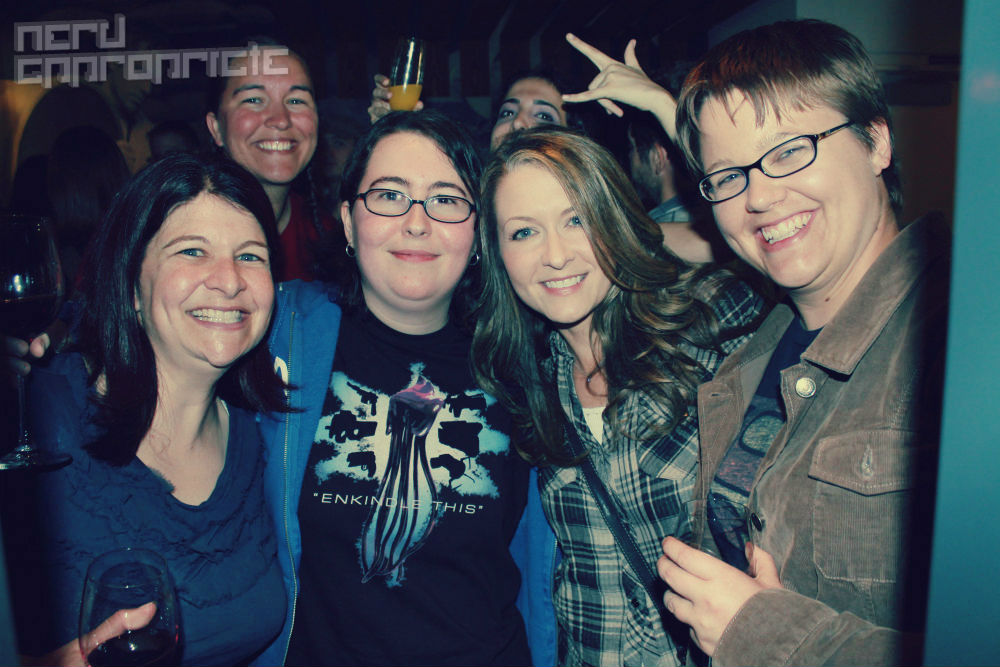 PAX Prime 2012: Pre Pax Community Gathering Gallery
Thursday night we had the pleasure of helping put together a small gathering of community friends in celebration of PAX: Prime, and we couldn't have asked for a more memorable experience.  What started out as a casual cup of coffee with friends turned into one of the most positive experiences I've ever had at a convention.  It's funny, you talk to folks with the help of social media on a daily basis, but rarely do you get to see them hanging out and interacting in person.  Big thanks to Bethany for finding us all an incredible location to have our meetup (Cafe Fonte').  Hopefully the pre-pax meetup becomes a yearly tradition that we can all look forward to.  If you were unable to attend this year, or are wondering why you weren't invited, space was limited to 25 persons! And to be honest we were shocked anyone showed up.
GALLERY:
Attendees:  @Hemiart @NerdAppropriate @SubitoAllegra @BigGiantCircles @MissAliHillis @GambleMike @nhales80 @TheQuadSkater @PeachyAenne @MarcOnP2R @RitzyFoxx @StumpyNatt @SumHulick @JessicaMerizan @I_am_Platapus @FluidFyre @Shockwaver @Bellacanto114 @HilaryHeskett @Mike_Laidlaw @HollyConrad @EmbraceEternity  — Apologies if we missed you, this list will be update, but we need breakfast!