Comic-Con 2012: Comic-Con's Coolest Cosplay!
Cosplay is all about being super-creative, crafting a costume, and dressing up like you always wished you could when you were a little kid (I always got stuck wearing some bizarre creation my mom made out of tin foil… true story).  Due it's massive size, some of the best cosplay on Earth can be seen within the hallowed halls of Comic-Con.  To honor the folks that make our favorite conventions what they are, we figured we'd highlight some of the coolest cosplay we got a chance to see this year. Nice work everyone!  Keep an eye out for Holly Conrad, Jessica Nigri, Allegra Clark, Ashley Eckstein and more!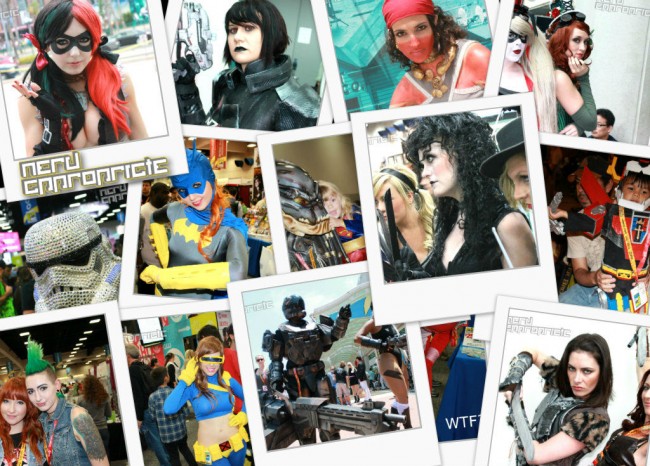 Posted in Conventions, cosplay on Wednesday May 22, 2013. Read More About Allegra Clark, ashley eckstein, batman, Comic Con International, Cosplay, Harley Quinn, Holly Conrad, Jessica Nigri, SDCC, star wars.
Ash is an editor on Nerd Appropriate. Check out the other 580 articles by Ash on our site.