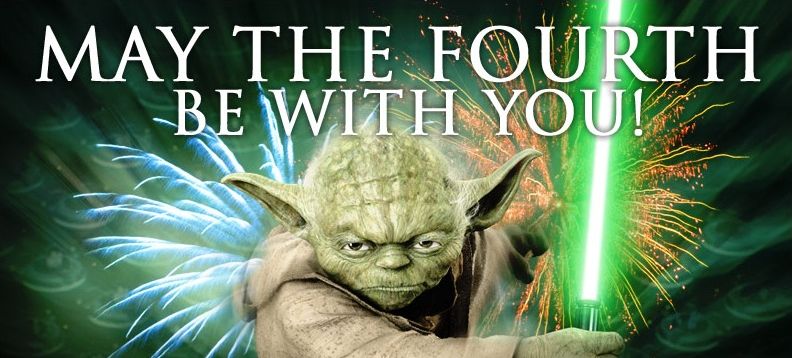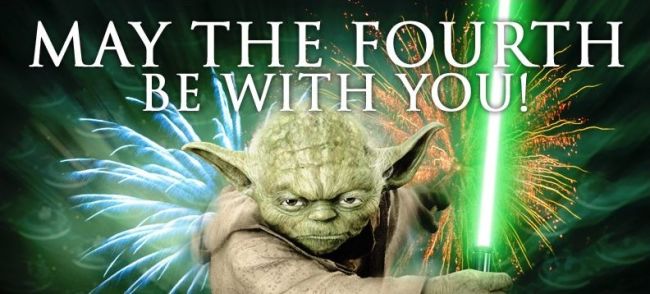 Today is May 4th, commonly known as MayThe4thBeWithYou. As such, there is quite a bit of Star Wars related celebration going around the Internet today. So let's take a look at what's poppin'
StarWars.com
Of course StarWars.com should be your first destination today. Specifically, the entire 4th season of The Clone Wars is available for streaming this weekend, with a preview for season 5. There are links to sales from vendors all around the internet, some MayThe4th inspired images for your Facebook timeline, and a Star Wars iOS game, Pit Droids, is FREE today as well. Definitely a lot of material to digest here, so go check it out.
Amazon.com
Amazon's Gold Box deals are all Star Wars related today, with the main sale being on the blu-ray movie collection. Did you know there is a Lego Star Wars blu-ray animated short-series available? Me neither. Anyhow, it looks like SWTOR is going to be on sale later today, as well as the Razer mouse for the same game.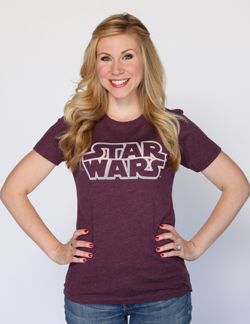 Clothing
HotTopic is the place to go for sales on Her Universe clothing, and apparently HotTopic has launched the Her Universe line just today. WeLoveFine has some great shirts and hoodies as well.
Disney
Disney parks also have a limited edition "May The 4th" pin available only today. For those not in the know, pin trading is a big deal for kids and Disney enthusiasts in and around the parks.  (NA is headquartered out of Central Florida, making stuff like this hard to ignore — but we also get to see funny things like this, and  amazing things  like this , for which no video can ever really do justice).
Nerd Appropriate
I also thought it would be fun to highlight some Star Wars related posts from our own site:
● Speaking of Her Universe, we had the opportunity to talk with Her Universe creator and The Clone Wars, Ashley Eckstein a while back. Check it out.
● And here's a personal favorite of mine from our archives about loving the things you love, and why its awesome to just be yourself.
● Our first unboxing video was for SWTOR, in all of it's glorious handi-cam nerdery.
● Before SWTOR, I actually took the time to sit down and play The Clone Wars Adventures, full well knowing it was way out of my demographic. Still jealous I didn't have anything like this when I was a kid.
If you see any other Star Wars shenanigans going on today, we'd love to hear about it in the comments. 
#maythe4thbewithyou