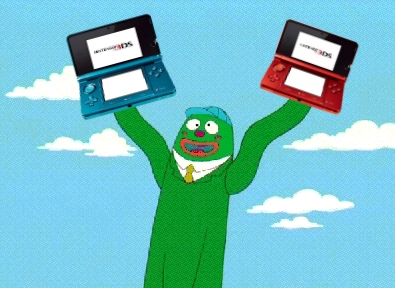 Nintendo announces huge 3DS price drop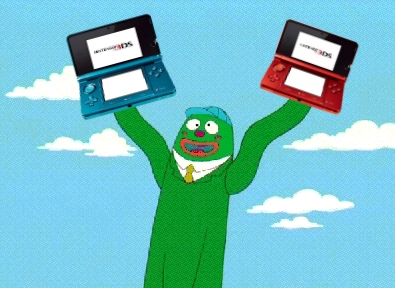 These are dark and difficult times for Nintendo. The company recently announced that they are dropping the price of the Nintendo 3DS from $249.99 to $169.99 after a reduction in it's earnings and forecasts.
The price drop will take place on August 12th. Sales of the 3DS system have been disappointing for Nintendo. On the other hand, as a consumer, I can say that the lack of quality games (or any games at all for that matter) have been disappointing for consumers.
[
UPDATED
: Early adopters of 3DS systems who connect to the eShop before August 11 will be enrolled in the "3DS Ambassador program". The cornerstone of the program includes Free access to classic NES and Advance game downloads. While I appreciate the gesture, we still need to see software the pushes the limits of the hardware, but this is a step in the right direction.]
Really, this should come as a surprise to no one. The console is too similar to the previous DS to convince a parent to fork over a tremendous $250 for their kid to keep capturing pokemons. At the same time, a severe lack of quality first party titles does nothing to help the "core" gamer. And, while Nintendo touted a number of very impressive features (3D, cameras, AR support, wireless, etc) — virtually nothing on the system takes advantage of it.
That's the rub, the hardware is actually quite amazing, but you'd never know it. Where are the 3D Netflix movies? What about an AR Zelda game I play in my living room? How about a 3D photo import of my dog as a pokemon? Where's the beef?!
As a lifelong Nintendo supporter I've felt a little burned lately and I'm not sure how much long I can keep hanging on. What's frustrating is that I feel like Nintendo is out of touch with American audiences. Gaming has changed since the 8 bit days. People play games socially, track progress with their friends, enjoy meta content outside of games in the form of website stack tracking. Sure Kids and Families are into the 3DS.. but they are also into Chop Kick Panda, a generic knock-off of the film you thought I was referencing. (Seriously, it's a real thing, look it up).
So here it is Nintendo, I'm officially putting you on notice. The goodwill we've built up together over the glory years is quickly drying up, and I'm not raising your emotional debt ceiling. #politicalhumor