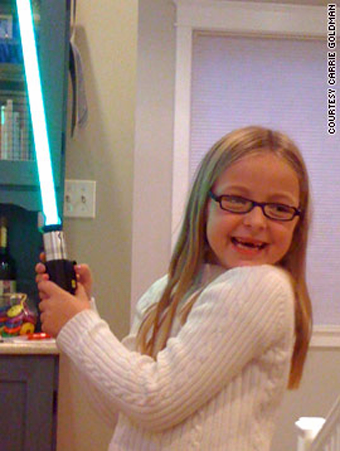 Today is "Proud to be Me Day"
No one should ever be made fun of for being passionate about something, especially something nerdy.
We are fortunate to be surrounded by a group of friends that share our interests. Our celebrated nerd-ery powers this site, podcast, and so many others like it. Our love for table top games, movies, comics, and everything in-between is why we end up waiting in line at a midnight release, having parties themed around video games, and spend our free time writing extensive backstories for our D&D characters. Gals or guys, everyone is accepted here. We are nerds, geeks; our passion for these things surrounds us, penetrates us, and binds the galaxy together.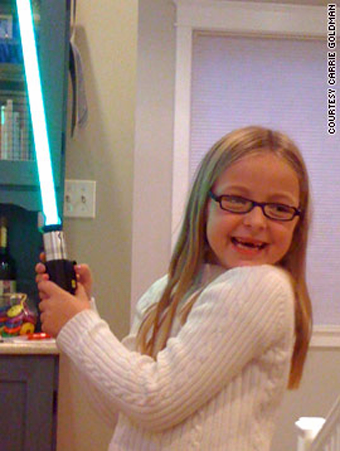 By now you may already know the story of 7-year-old Katie Goldman who was made fun of by the boys in her school for having a Star Wars watter bottle. They told Katie that Star Wars was for boys only. Her mother discovered this after her daughter asked if she could bring a different water bottle to school instead. An excited Katie chose the Star Wars bottle at the beginning of the school year, because it matched her backpack (right on!). Now, she was feeling ashamed of her nerdier side. Katie already felt different enough: She was adopted, wears a patch and glasses. She is also learning Spanish, and plays an instrument. Katie was being bullied.
Carrie, Katie's mother, took to the blogosphere to share her story. You can find the original post here. Katie has since been met by an outpouring of support from numerous parents, bloggers, and celebrities. The voice actors from Star Wars: The Clone Wars have reached out to Katie, including Catherine Taber, Tom Kane, and Ashley Eckstein. ThinkGeek sent Katie a lightsaber. Katie's parents are having all of the comments left on the blog bound into a book for her, to read and be reminded that she is not alone.
A lot of attention has been given to bullying in schools this year, but the girl-nerd aspect of this brings it a little closer to home in our social circle. Today, December 10, 2010, is "Proud to be me" day at Katie's school. Kids are encouraged to wear or bring something that expresses their interests. Show your solidarity for Katie, nerds (boys or girls), and individualism everywhere by wearing something nerdy. Katie Goldman is Nerd Appropriate.
Anti-bullying starts in first grade