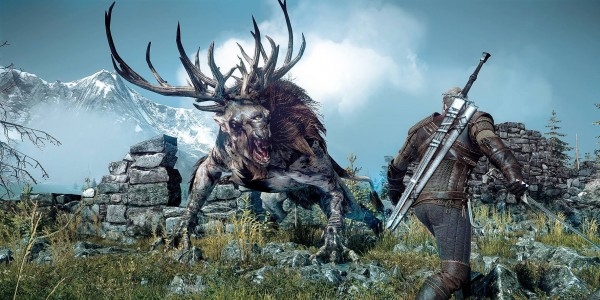 Comic-Con 2014: Game On! (Full List of Video Game Programming)
While not nearly as massive as PAX in terms of its video game related programming, Comic-Con has been steadily adding more gaming goodness year after year. This year SDCC has dozens of panels to satisfy your video game hunger. Sadly, indie games haven't really made their way to Comic-Con as of yet, but it's only a matter of time before the little guys crash the party in a big way. Note: All of this info was hand-plucked from Comic-Con.org.
THURSDAY, July 24
10:00 – The Witcher (Room 6A) : A franchise spanning literature, comics, film & television, board games, and widely popular video games, The Witcher has touched millions with its engaging characters and exciting adventures. A diverse panel of experts discuss the many aspects of this renowned universe. Be the first to see new Dark Horse publications, see the first-ever live consumer demo of the upcoming The Witcher 3: Wild Hunt video game, and get a chance to meet the team behind Wild Hunt. Panelists include actors Doug Cockle (Geralt of Rivia, The Witcher franchise), Dark Horse Comics author Paul Tobin (The Witcher House of Glass), Nick McWhorter, CD PROJEKT RED's game developers Damien Monnier and Lukasz Wnek (The Witcher 3: Wild Hunt), and Rafal Jaki. Moderated by SpikeTV's Geoff Keighley.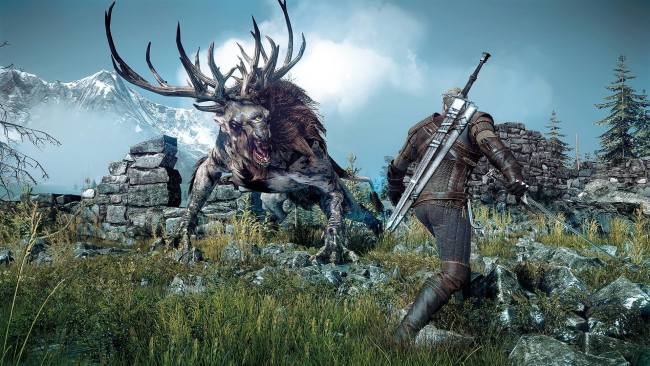 11:45am – Halo: Nightfall: A First Look (6BCF) : Prepare for your next step in the Halo Journey with a deep dive into Halo: Nightfall, the upcoming live-action digital series from 343 Industries and Scott Free Productions. Panelists include 343's Kiki Wolfkill (executive producer) and Frank O'Connor (franchise development director) along with key Halo: Nightfall cast and crew. Be among the first to get the details of the story and production.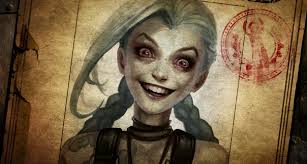 1:00pm – Evolving the League of Legends Experience (6BCF) – The game's always changing for League of Legends-it's a constantly evolving universe. Whether it is adding new content, updating champions and maps, reworking gameplay, or just giving older art a fresh face, League of Legends is constantly trying to level up the quality and player experience wherever it can. Sit down with members of the art, game design, sound, and production teams as they share insights and swap stories from their time spent working on League of Legends. The panel will kick off with a discussion about current and recent releases before opening it up for Q&A.
3:15pm – The Inspiration that Brought Far Cry 4's Kyrat to Life and the Quest for Everest (6DE): Go behind the scenes with the research that went into building Far Cry 4's open-world Kyrat for the next generation. The team traveled to Nepal with VICE to draw inspiration and create authentic Kyrati characters and environments native to the region. Also learn more about Far Cry 4's Quest for Everest, when panelists pick a winner for this once-in-a-lifetime opportunity to be the first to play a video game on Mount Everest.
6:30 – Firefly Online – (24 ABC):  Firefly Online (FFO), the first and only officially licensed video game based on the cult-hit TV show Firefly, aims for nothing less than to bring Firefly back to life for millions of fans. Executive producer Andy Gore, technical director John O'Neill, voice-over and casting director Andrea Romano (Batman: The Animated Series plus many others), game director Adam Cogan, art director Ben Lichius, and composer David Joseph Wesley present the first official public demonstration of FFO. FFO is a multi-user strategic role-playing game set in the universe of Joss Whedon's beloved TV show Firefly. You'll see how to get a ship, hire a ragtag crew, and do whatever it takes to survive in The Black! The demonstration will be followed by Q&A. Also, expect a few surprises.
FRIDAY, July 25
10:15am – Halo: The Master Chief Collection Panel (6BCF): 343 Industries's executive producer Dan Ayoub , senior producer Dennis Ries, and franchise director Frank O'Connor, along with Certain Affinity's president and original Halo 2 multiplayer designer, Max Hoberman, offer an in-depth conversation about Halo: The Master Chief Collection. Fans can hear about what to expect from the highly anticipated compilation and discuss the efforts being made to bring the story of the Master Chief and Halo's legendary multiplayer to a new generation.
12:00pm – Bandai Namco Games Fighting Panel (25 ABC) : Katsuhiro Harada (director of the Tekken series, Bandai Namco Games Inc.) and a special guest discuss all things Tekken as well as Harada-san's newest title. In addition, producers from Rise of Incarnates, a game developed from the same DNA as the Tekken and Soulcaliber series, will be showing off this exciting new franchise from Bandai Namco Games. Moderated by Mark "Markman" Julio (Mad Catz).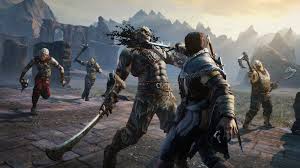 12:30pm – Middle-Earth: Shadow Of Mordor (Room 8): Explore the realm of the Ring like never before when Warner Bros. Interactive Entertainment presents an in-depth look at the groundbreaking Middle-Earth: Shadow of Mordor video game. Focus on the time between The Hobbit and LOTR and learn the secret history of the Rings of Power and their relationship to the Wraith-and maybe get some tips on how to dominate the Dark Lord Sauron's army and other enemies. Panelists Michael de Plater (director of design, Monolith Productions, Tom Clancy's EndWar, Rome: Total War), lead writer Christian Cantamessa(Red Dead Redemption), Phil Straub (art director, Monolith Productions, Utherworlds, D'artiste Digital Painting), the voice of Talion Troy Baker (The Last of Us , Batman: Arkham Origins, BioShock Infinite, Batman: Arkham City), and moderator Professor Janet Croft reveal new gameplay and story details and discuss the innovative approach to storytelling through the Nemesis System. Surprises, revelations and giveaways await you! Middle-Earth: PlayStation 3, Xbox 360 and PC Shadow of Mordor will be released on October 7 on PlayStation 4, Xbox One, and PC.
2:00pm – Heads Will Roll! Assassin's Creed Unity Demo and Q&A (6 BCF): Learn about how the blockbuster Assassin's Creed franchise has been re-imagined for the next generation of gaming. Meet mysterious Arno, the new hero in Assassin's Creed Unity, learn more details about the game, and be the first to hear about new announcements for the Assassin's Creed franchise! Rob Zombie and Tony Moore (The Walking Dead co-creator) will be debut an animated short inspired by Assassin's Creed Unity. Meet and ask questions from the team behind Assassin's Creed Unity.
2:30pm -Battlefield Hardline: A Visceral World of Crime and Revenge (5 AB) : Taking lessons from their success on Dead Space, Steve Papoutsis (executive producer) and Ian Milham (creative director), discuss how they are moving the Battlefield series in a bold new direction with Battlefield Hardline. Learn how the team at Visceral Games is collaborating withBill Johnson (Justified), Kelly Hu (Arrow), Eugene Byrd (Bones), and Benito Martinez (House of Cards) to fuse the interactive medium of video games with the creative presentation of TV crime dramas to deliver a wholly new and unique experience to gamers. New footage of the engaging single player campaign will be on display showcasing the game's story about the war on crime in the gritty and glamorous streets of LA and Miami.
3:30pm – Digging E.T.: Behind the Scenes of the Xbox Originals Documentary, Atari: Game Over (5AB) : Comic-Con fans will get the first glimpse at Atari: Game Over, the Xbox Originals documentary that chronicles the fall of the Atari Corporation through the lens of one of the biggest mysteries of all time, dubbed "The Great Video Game Burial of 1983." As the story goes, the Atari Corporation, faced with overwhelmingly negative response to the E.T. video game, disposed of hundreds of thousands of unsold game cartridges by burying them in the small town of Alamogordo, New Mexico. Atari founder Nolan Bushnell, original Atari video game designerHoward Scott Warshaw (E.T., Yar's Revenge, Raiders of the Lost Ark), two-time Academy Award-winning executive producer Simon Chinn (Searching for Sugar Man and Man on Wire), Emmy Award-winning executive producer Jonathan Chinn (FX's 30 Days and PBS's American High), director Zak Penn (X-Men 3, Avengers, and Incident at Loch Ness), Fuel CEO Mike Burns, and more as they take fans behind the scenes and share an inside look into the making of this weird and wonderful film. Moderated by Larry Hyrb (Xbox's Major Nelson).
4:00pm – The Art of Video Games (7AB) : A lot has changed since Dark Horse first released Mass Effect: Redemption #1 back in 2010. For the first time ever, video game franchises found a legitimacy in comics that had been practically unheard of previously. Adding new titles to a line of comics and deluxe art books, which includes the bestselling Hyrule Historia: The Legend of Zelda, the publisher now works with some of the biggest studios and brands in the business. Get news and announcements on everything from Tomb Raider, Plants vs. Zombies, The Witcher, Dragon Age, HALO, Naughty Dog Studios, and of course, Mass Effect!
5:00pm – Street Fighter! (25 ABC) – Moderator Francis Mao (Capcom) and a panel of Capcom's Street Fighter experts share the latest news on the greatest fighting game franchise in the world! Find out about the latest updates for Ultra Street Fighter IV and how you can earn big money and everlasting fame by competing in the Capcom Pro Tour culminating in the Capcup Finals in December. Panelist Joey Ansah (writer/director/actor of the smash hit Street Fighter: Assassin's Fist web series on Machinima.com) makes an exclusive appearance to share behind-the-scenes details of making the film as well as answer questions. Ultra-special guest Yoshinori Ono (Street Fighter franchise producer), returns to SDCC for his trademark special appearance and who knows what kind of hijinks are in store? Hadoken!
6:00pm – Three Flavors of Zombie: Expanding the Universe of Dead Island (25ABC ) – The multi-million blockbuster zombie franchise is expanding its universe! With three Dead Island games spanning three different genres concurrently in development, sit in on discussions with producers and developers from all games, moderated by Aubrey Norris (director of marketing & PR, Deep Silver). The panel will detail both newly announced games, Dead Island 2 and Escape Dead Island, as well as detail how all three games tell their own unique perspective on the larger Dead Island universe. Attendees can look forward to receiving exclusive swag, only given away during this panel presentation.
7:00pm – Evolution of the Action RPG (25 ABC ): David Brevik (CEO Gazillion, visionary behind Diablo and Diablo II) sits down and discusses with his friends in the industry the evolution of the action-RPG genre. From turn-based to real-time action, hear from the movers and shakers on how far the action-RPG genre has come and where it will be going in the future. Don't miss this chance to ask those burning questions you have in the Q&A session moderated by Genese Davis (The Holder's Dominion,MMORPG.com, The Gamer in You).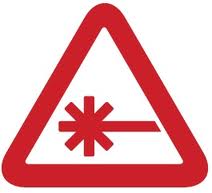 7:30pm – Nerdist Gaming (24 ABC ) – Take a trip to the frontiers of gaming culture as Nerdist Gaming editor Malik Forté and guests look ahead at the exciting year of video games to come. Join Malik to discuss everything from next gen systems to the state of gaming culture directly with the people behind the bits.
8:00pm – Mega64 : Episode Part Seven Panel-May the Fourth Be with You (6 DE) – The most talked-about thing in pop culture this year was Mega64, and the whole crew is at Comic-Con for a panel in an intimate setting. Rocco Botte, Derrick Acosta, and Shawn Chatfieldtalk about their comedic legacy and why everyone should come to this panel and bail on the rest.Garrett Hunter, Eric Baudour, and Bryan Abou Chacra agree.
SATURDAY, July 26
12:30pm – Marvel Video Games (6 A) – The Marvel Games team and some of the most talented developers in the industry cover nearly 15(!) awesome Marvel gaming experiences spanning all platforms-many of which feature the Guardians of the Galaxy! Whether it's exclusive announcements regarding one of the year's biggest console titles (Disney Infinity 2.0: Marvel Super Heroes), updates to current favorites (Marvel Avengers Alliance, Marvel Avengers Alliance Tactics, Marvel Heroes, Marvel Puzzle Quest, Marvel: War of Heroes, X-Men: Battle of the Atom, Marvel Pinball), or entirely new game announcements, there's something here for every True Believer of the digital age. Also, a surprise special guest appearance-and the coolest giveaway this panel has ever handed out!
2:00pm – Charting a Course: Developing the Next Mass Effect (25 ABC) – Mass Effect developers from the Edmonton and Montreal studios discuss what it's like to expand on a well-established and beloved video game franchise. Panelists Carl Boulay (lead animator), Fabrice Condominas (producer), Mike Gamble (producer),Noel Lukasewich (senior artist), and Jessica Merizan (community manager), share their experiences in shaping the next Mass Effect game with new possibilities while staying true to the critically acclaimed series. Moderated by Nerdist.com.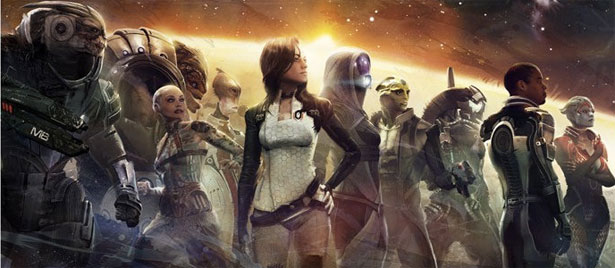 3:30pm – Monster Hunter (24 ABC) – Monster Hunter is one of the most popular video game franchises in Japan, and the excitement is catching in the West! A panel of Capcom staff members a share the new features and exclusive insights from Monster Hunter 4 Ultimate (coming in early 2015 on the Nintendo 3DS). The game features all new weapons, monsters, and native online support. The panel will include gameplay footage, as well as some special surprises. Followed by a Q&A session.
4:30pm – E-Sports: How to Become a Pro Gamer (26 AB) – We're seeing a groundbreaking evolution happening in e-Sports as pro players become recognized as professional athletes who are awarded visas and salaries. However, their journey has not been easy. Esteemed panelists Genese Davis (The Holder's Dominion, MMORPG.com, The Gamer in You), Ryan "Fwiz" Wyatt (VP of programming and eSports commentator, Major League Gaming), Sam "Samzorz" Hall (pro gamer, Mortality eSports, Twitch, founder of CODpedia), andJohn "ZeRo4" Hill (pro gamer, world champion: Quake) as they discuss the obstacles players face when seeking viable careers as e-Sports competitors. This high-powered panel will divulge exactly what it takes to become a pro gamer and how the e-Sports evolution is impacting the video game industry at large.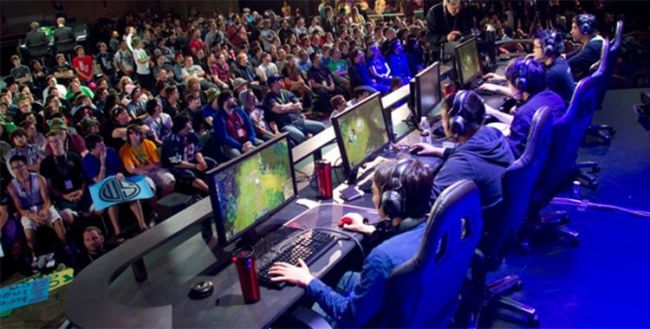 6:30pm – Video Games and Our Future: We're All Gamers (24 ABC) – Giants of the video game industry join forces for this panel. Genese Davis (The Holder's Dominion, MMORPG.com, The Gamer in You), Ryan "Morello" Scott (League of Legends), Kate Edwards (executive director International Game Developers Association), and Jennifer Zhang(Twin Galaxies) give their insight on everything ranging from creating futuristic video games to delving into themes that span the most prevalent elements of pop culture. Get an exclusive behind-the-scenes look at video game story details, gameplay features, and the influence of video games in both video game culture and pop culture at large. These high-powered panelists will discuss the past of video game culture as it compares to today and how "gamification" is making it possible for everyone to become a gamer.
7:00pm – Gaia Online (Subtype: Video Games)
SUNDAY, July 27
10:00am – StreetPass San Diego (29A ) Learn more about one of the largest Nintendo 3DS meet-up groups in the country. Administrators Adam Bitting, David Denni, and Yuleni Denni are joined by Michelle Hernandezand Adolfo Coronel as they discuss the group and share competitive advice and tools for video games developed by themselves and the community.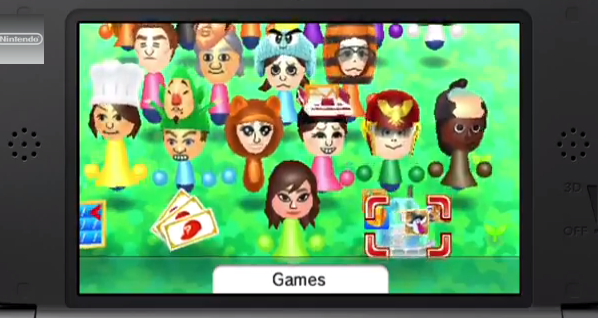 2:30pm – Console Wars: Sega, Nintendo, and The Battle That Defined a Generation (23 ABC) – Remember when Sonic took on Mario and tried to prove that Sega does what Nintendon't? Revisit the first generation of console wars with author Blake J. Harris (Console Wars: Sega, Nintendo, and the Battle That Defined a Generation) and some of the video game personalities who were in the trenches-Tom Kalinske (Sega of America), Al Nilsen (Sega of America), Bill White(former Nintendo of America employee), and Perrin Kaplan (former Nintendo of Americaemployee), as well as Julian Rosenberg, producer of the upcoming Console Wars documentary.
Be sure to follow us HERE on Twitter for all sorts of Comic-Con updates!