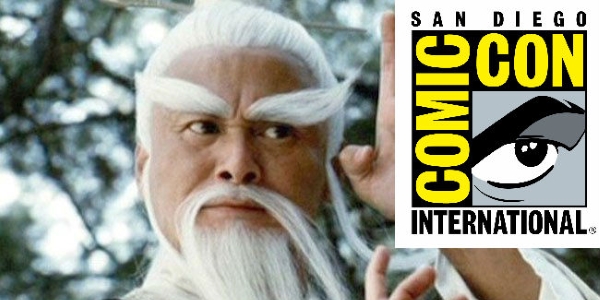 Comic-Con 2014: 10 Tips to Become the Con-Master!
San Diego Comic-Con is magical, but it can REALLY kick your ass if you're not ready for it. While there are other "Comic-Cons" out there, all pale in comparison to the granddaddy of them all… San Diego Comic-Con. After attending Comic-Con almost every year since 2000, I have some tips that'll help transform you into a true Comic-Con MASTER!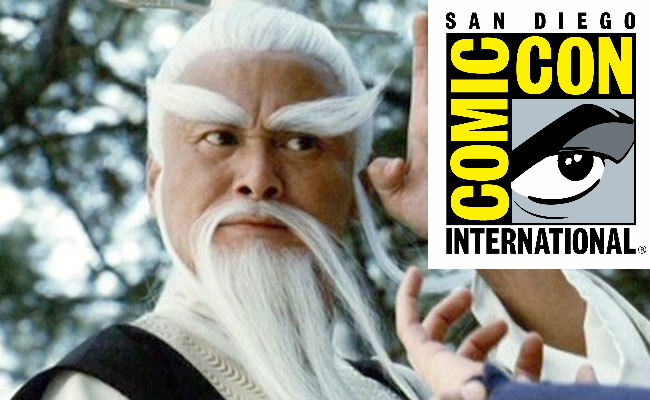 1. Make Friends: Don't be a chicken! In order to be a true master you must break away from your pack and strike up conversations with people that seem fun or interesting. If you don't make it weird, it won't be weird… Promise. Comic-Con will likely have over 140,000 people this year many of whom are awesome people that love the same stuff that you do. Like I say every year, get yourself some business cards even if you don't have a business. Places like Vistaprint or MOO have a variety of options in various price ranges. Throw your TWITCH handle, gamer tag, Instagram, or whatever you want on there. Connect!
2.  There is No Such Thing as a Bad Time:  I say this every year but the key to having a successful Comic-Con is having FUN at Comic-Con. There really is no failure if you're having a great time. Make a detailed list of everything you want to hit up, but don't freak out if you can't make it into a particular panel or event. I promise it will be online by the time you make it back to your hotel at night anyway. There is no toy, panel, comic, or signature worthy of your frustration.
3. Avoid Hall-H: Hall H isn't quite as ominous as it once was during Twilight days, but it still draws one hell of a crowd. Why? Well it's one of the only places on the planet where normal people can see Hollywood's elite stars on stage. This year the fine folks at Comic-Con are even introducing a new bracelet system in hopes to simplifying the mess that is Hall-H. The Mary Sue has a great writeup on the Hall-H bracelets here. My advice? Just stay away. All of the Hall-H shenanigans, such as Hiddelson's epic Loki Speech, will also pop up online hours after they happen anyway. So unless you want to camp out for hours on end to see something that'll be clear-as-day (from multiple angles) on the internet anyway, go do something else!
4. Panel Camp: I hate to teach people to be part of the problem, but Comic-Con has the unique stance of not kicking people out of their seats between panels. This is both good and bad. If you're by yourself you're in a lot of trouble because you'll never be able to get up and use the bathroom. If you're with a friend or a group it's pretty easy to lock down a couple of seats in a hall and claim them for the entire day. If you're lucky enough to get a great seat in a big hall you can trade it off with your friends by using bathroom passes* to trade places during panels.  Coordination is key.
[
*Yes, bathroom passes are a real thing. They allow you to leave a panel and come back into the room.
]
5. Hidden Treasures: There is ALWAYS something going on on the Comic-Con floor. With thousands of retailers, artists, and studios all in the same place, the floor is essentially the mall of your dreams. Stay away from huge lines and crappy swag and keep your eyes peeled for independent artists, fun contests, and incredible costumes. My wife and I try every year to buy a piece of original art to hang in the house and some of the pieces we've found have been both cheap and amazing. Do you REALLY need a giant bag with the cast of the Big Bang Theory on it? I mean, really?
6. The Con is EVERYWHERE:  If you see a gap in your schedule and don't feel like wandering the floor be sure to head  to Outside Comic-Con . They have a pretty comprehensive list of stuff going outside the convention center, much of which you won't need a badge for.
7. Train Like Rocky: This may seem silly, but I train for a few weeks before going to Comic-Con. This awesome blogger  a few years back walked almost 37 miles in just four days at Comic-Con. In all seriousness you will likely be on your feet between 12-14 hours a day shuffle walking in circles, doing squats, and climbing stairs. Don't show up in terrible shape or else you could end up spending the weekend in the hotel room in pain.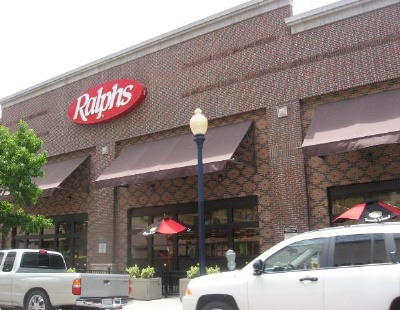 8. The Food Spot: This seems like common knowledge, but it's really important to eat and stay hydrated. We normally show up a day early just to relax a bit and hit up the nearby Ralph's Supermarket a few blocks away from the convention center. Wednesday at Ralph's has become a bit of a tradition and you'll likely see hundreds of Comic-Con vets there stocking up on rations to survive the weekend. Food lines at the convention center are long, and food is incredibly expensive for what you're getting. To be perfectly honest I still splurge on a few Mrs. Field's cookies now and again.
9. You Don't Need a Badge!:  Comic-Con has essentially taken over much of the downtown San Diego Gaslamp district. This year Zachary Levi's Nerd HQ and Felicia Day's Geek and Sundry both have exclusive programming, games, and fun times that don't even require a badge. It is entirely possible to now head to Comic-Con without a ticket and have a great time.
10. The Twitter: Twitter is your friend at Comic-Con and it'll likely be the easiest way to keep track of all the panels, signings, and surprises. Set up text message alerts if you're waiting for a particular tweet to drop that way you won't miss it when the message goes out. Sometimes booths will have Twitter contests that require you to be quick on your toes in order to get the prize. Believe it or not the cellular reception on the con floor has improved quite a bit over the years. Please follow us HERE on Twitter for all sorts of SDCC updates.  We'll see you there.