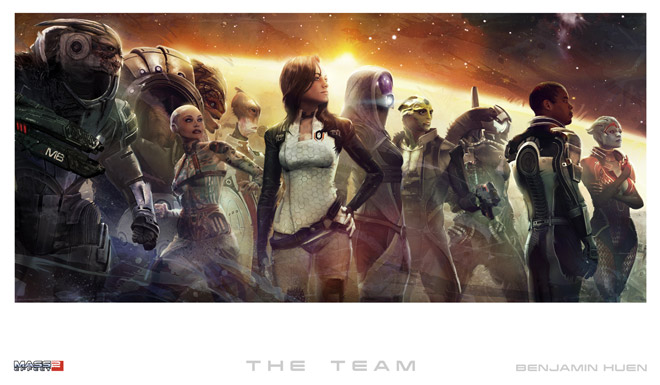 Mass Effect 3: Heroism, Family, & Adventure – The Nerd Appropriate Review
This review is entirely spoiler free – story review is coming soon
Mass Effect 1 Launch: Hilary's great coverage of the Mass Effect 3 launch in L.A. got me thinking about my own very first Mass Effect launch.  Flash back to the year 2007 (queue wavy lines) … It was a drizzly night outside of my local Gamestop, but that didn't stop people from lining up droves to get their hands on the mysteriously titled "Mass Effect."  The typical midnight release crowd was there,  middle aged men sat in folding chairs peacefully reading while a bunch of 20-somethings swapped video game war stories.   In all my years as a gamer, I had never seen so many people excited for a new game.  Sure, some of the maniacs waiting in line at 12 am were there to pick up GTA IV (yes, they launched on the same day), but most of the folks I met were there to see what the heck this "Mass Effect" was all about.  Years later, after spending more time with the Mass Effect franchise than I care to admit, the trilogy is over, but does the final act truly deliver?  Would the 2007 version of myself be happy?  Hell yes.
Friends and Family: Mass Effect 3 has some of the best characters and writing that I've ever experienced in a video game. The franchise is so good in fact that I'd like to see it nominated for awards that aren't video game related (Oscars?.. why the hell not). From Garrus to Liara, each crew member is distinct and memorable (great acting + great writing). After spending hundreds of hours with the crew of the Normandy, I found myself shocked at how close I'd grown to these characters.  There are moments in Mass Effect 3 that will no doubt make players cheer out loud when old "friends" live and die, and there sure is a whole lot of death.  What I realized is that even though the Mass Effect franchise is all about Commander Shepard saving the galaxy, the real meat of the story lies in the friendships he/she (you) forged along the way.  By the time the credits roll, the crew of the Normandy SR2 are indeed one big multi-species family unit, and it's always hard to say goodbye to family.
The Choice:  Bioware is known for excellent storytelling, and Mass Effect 3 does NOT disappoint.  At it's core the Mass Effect trilogy is all about heroism, family, and adventure.  While other RPGs have made the promise of a "branching story line" based on player decision, none have come close to the level of complexity that the the Mass Effect franchise actually achieves.  By now you've heard how it works,  as the player progresses through the narrative he/she is forced to make a number of difficult game-changing decisions.  I would venture to say that almost everyone that has played Mass Effect has had a slightly different experience, and that's just incredible.  After making so many decisions in ME1 and ME2, it was just awesome to see the choices that I'd made along the way impact my OWN Mass Effect 3 story.  Mass Effect 3 really is a whole new level of interactive storytelling, and the 2007 version of myself would have probably made a mess in my 2007 pants.  We've come a long way.
The Gameplay: Borrowing heavily from other third person cover based shooters (see: Gears of War), ME 3's combat is fast and addictive.  Combining sound gun play with dozens of different special abilities makes for a incredibly satisfying shooting experience.  The weapons "feel" great and pack a hell of a punch, and that's really hard to pull off.  The new cover system now allows the player to move fluidly throughout the battlefield while directing their squad mates to take cover and use their own abilities… It's like a directing a symphony of biotic death.  The streamlined controls make the game much less frustrating than its predecessors, and I'm happy to say I didn't have a single rage-quit moment throughout my adventure.  Quite possibly the biggest addition to the game that hasn't been addressed all that much is weapon weight.  While weight is something most RPG fans hate, weapon weight in ME3 allows characters of all classes to use the weapon of their choice.  The heavier the weapons brought into combat, the slower the recharge rate of one's abilities and biotics.  Yes, that means your dream of a Widow wielding adept with a Claymore sidearm can now come true.  Players now have the ability to tweak and customize their powers more than ever before which really adds a lot of depth and personalization. Cool eh?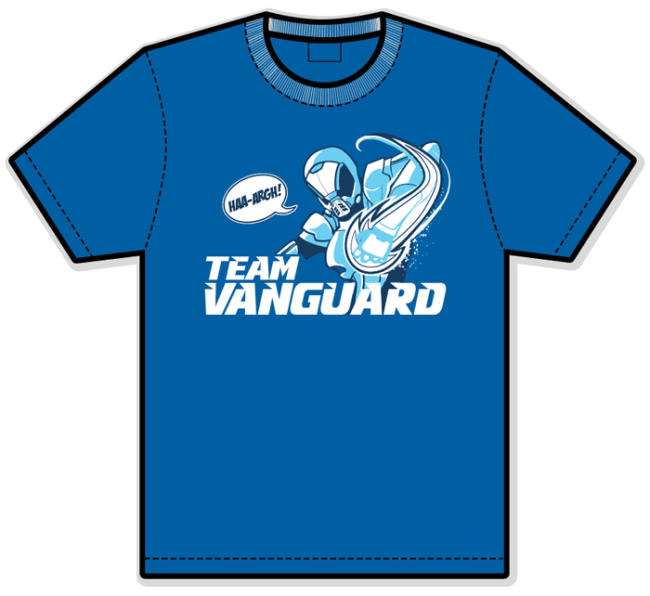 Multiplayer:  While you can check out my full write up on Mass Effect: multiplayer experience (Here), I do have to have a bit more to add now that I've played it for hours and hours on end… It's damn good. If you had any apprehension about whether or not Bioware could pull off a solid multiplayer shooter, let me put your fears to rest.  Mass Effect 3 multiplayer borrows the best elements from modern shooters and combines them for a near perfect multiplayer experience where communication is key.  Having a balanced squad working together is necessary for success on higher difficulty settings like silver and gold. As I stated in my MP write up, It was as if the developers got together and analyzed what cooperative games were the most fun, and added a collection of those features to the Mass Effect MP experience.  Since release, players of all sorts have created their own themed Reaper killing death squads, like the formitable ladies of Team Vanguard (check it) who even have their own T-shirt.
The End:  I won't lie, this review is a bit bias.  At some point along my own personal journey with this franchise I became indoctrinated (like many of you).  Since the launch of Nerd Appropriate in 2010 I've written dozens of articles about the Mass Effect franchise, have attended Mass Effect themed events, have mentioned the game in no less than 53 podcasts, and have even managed to make friends with other super-fans like myself (hi guys).  That being said, despite what you may have heard about the ending, Mass Effect 3 was an incredible journey filled with action, love, and sacrifice. With such an incredible universe forged by player decision, I'm eager to see what Bioware decides to do with this franchise now that Shepard's mission is complete… Or is it? (spoiler link). 

Follow us on the ol' Twitter! and be sure RT and comment if you enjoyed. Thank you!