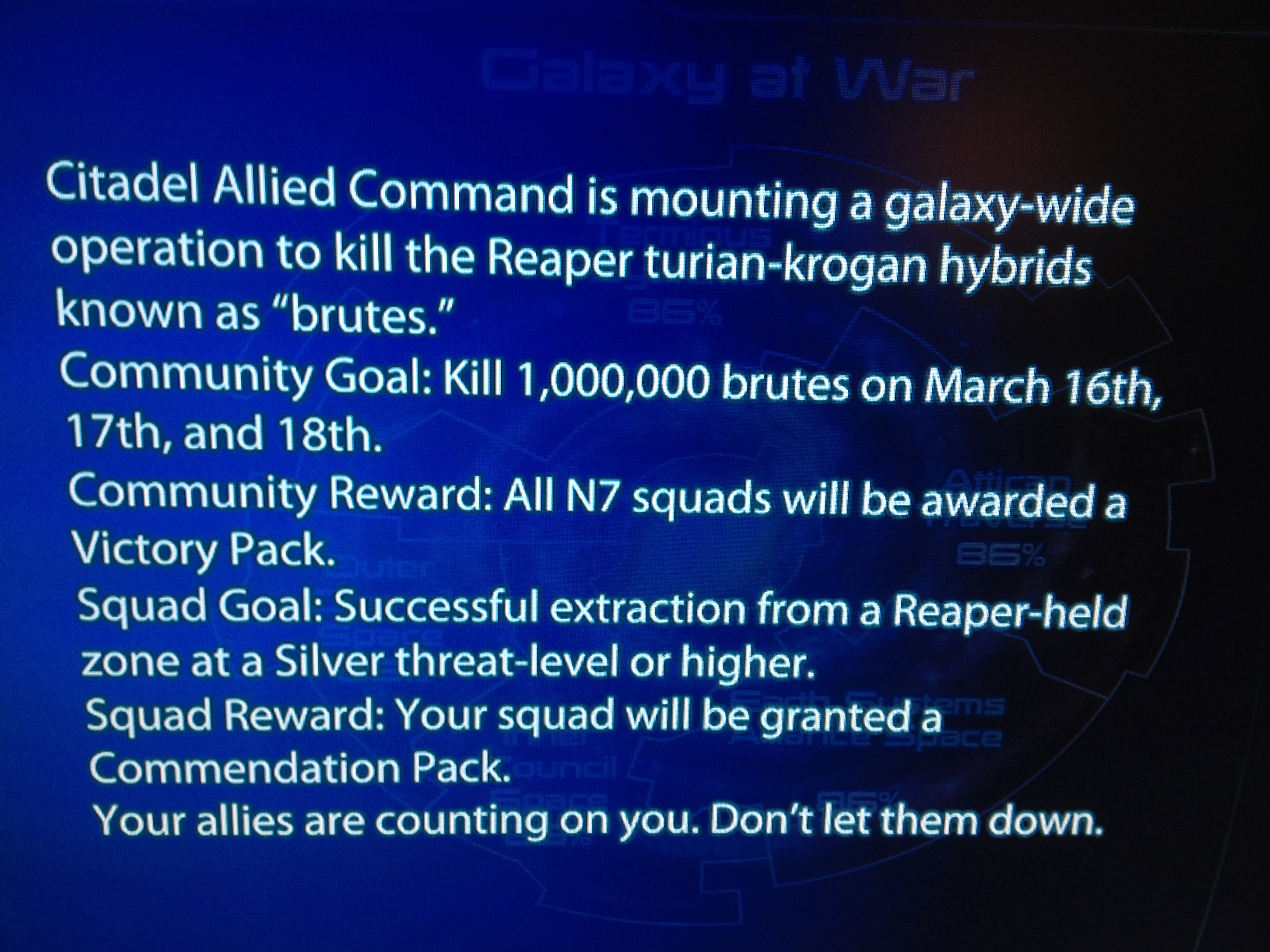 Mass Effect 3: Dispatches from the front lines
A couple of quick notes about some ME3 goings on you might want to be aware of.
Item #1: "Massive" game update on the way for iOS ME: Infiltrator.
Aside from the quick update to support retina display on the new iPad 3 , the update mentions that another update will soon bring something else (?) to the quality handheld game.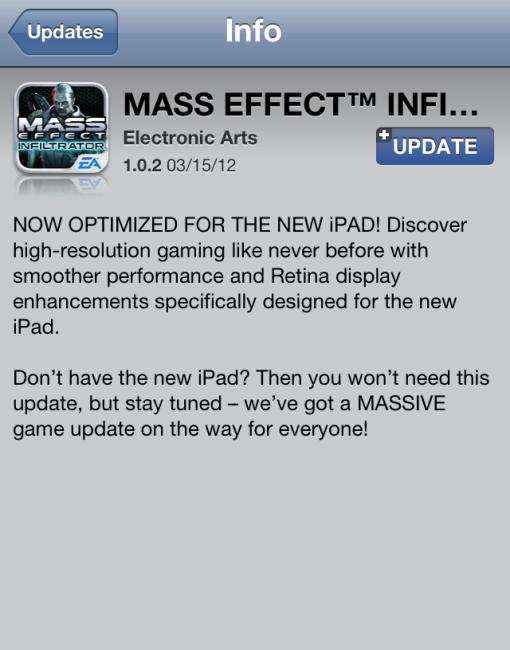 Item #2: Community multiplayer challenge. This weekend (March 16/17/18) the goal is to kill 1M brutes. A secondary challenge asks individual squads to complete a silver mission. And your reward? Packs of things… sweeeeeet.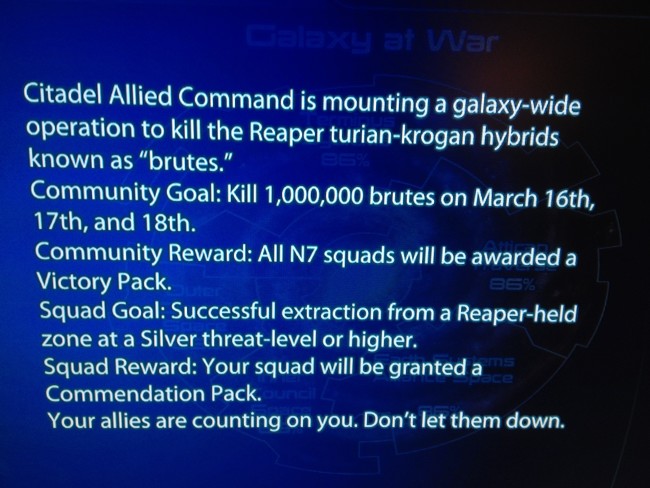 So what are you waiting for… get to blastin' !!
Happy gaming.