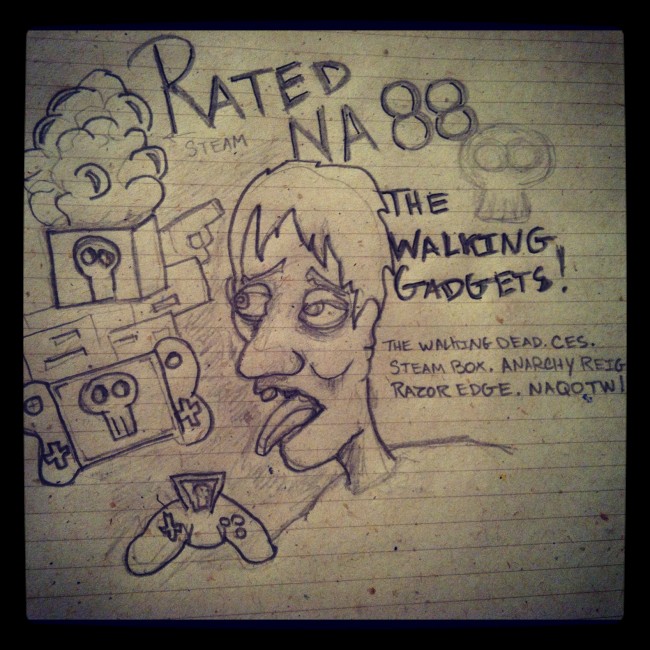 Gaming news from CES including Steam Box prototypes, Project Shiled, and Illumiroom. Ash tells us about Anarchy Reigns, and we have a healthy roundtable discussion about the Walking Dead. In our NAQOTW, you tell us what woefully overlooked franchise, character, or genre we need to see more of in the future. Let the gaming begin!
Audio clip: Adobe Flash Player (version 9 or above) is required to play this audio clip. Download the latest version here. You also need to have JavaScript enabled in your browser.
Posted in Rated NA on Sunday May 19, 2013. Read More About Anarchy Reigns, Illumiroom, microsoft, Nvidia, Platinum Games, Project Shield, Steam Box, The Walking Dead.
Scott is an editor on Nerd Appropriate. Check out the other 243 articles by Scott on our site.