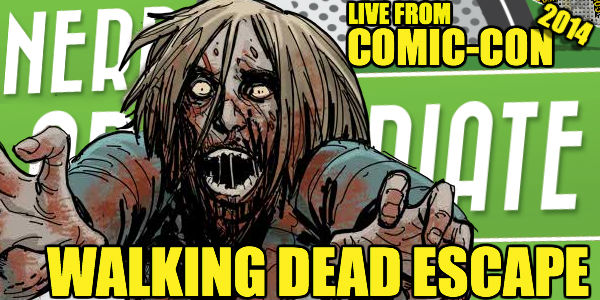 Zombies have always been a big part of my life. My first exposure to zombies came at a very young age when George Romero was filming Day of the Dead on Sanibel Island. Actors in full Savini makeup showed up at my elementary school to pick up their kids and […]
Posted in Comics, Conventions, Editorial, San Diego Comic-Con on Thursday July 31, 2014. Read More About comic con, robert kirkman, San Diego Comic Con, SDCC, The Walking Dead, The Walking Dead Escape.
Ash is an editor on Nerd Appropriate. Check out the other 637 articles by Ash on our site.