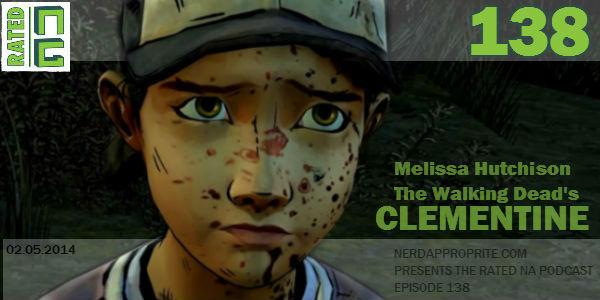 This week we welcome Melissa Hutchison to the podcast, voice of Clementine from Telltale Game's acclaimed The Walking Dead: The Game. Still. Not. Bitten!
Audio clip: Adobe Flash Player (version 9 or above) is required to play this audio clip. Download the latest version here. You also need to have JavaScript enabled in your browser.
Posted in Interview, Rated NA on Tuesday March 11, 2014. Read More About adventure, Melissa Hutchison, still not bitten, Telltale Games, The Walking Dead.
Scott is an editor on Nerd Appropriate. Check out the other 284 articles by Scott on our site.