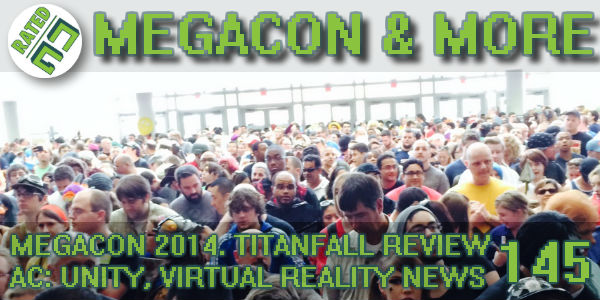 This week, the gang goes to MegaCon, travels across the country, and plays more Titanfall. That, and a new Aassassin's Creed, Sony's Project Morpheus, and the latest updates on PAX East 2014. Mega-fun for everyone!
Audio clip: Adobe Flash Player (version 9 or above) is required to play this audio clip. Download the latest version here. You also need to have JavaScript enabled in your browser.
Posted in Rated NA on Wednesday July 23, 2014. Read More About 3DS, A Link Between Worlds, Assassin's Creed Unity, comics, Game User Research Summit 2014, GDC 2014, Megacon 2014, Project Morpheus, San Francisco, sony, south park, Street Pass, The Legend of Zelda, The Walking Dead, Threes!, Titanfall, True Detective, types of meat, user research.
Scott is an editor on Nerd Appropriate. Check out the other 308 articles by Scott on our site.