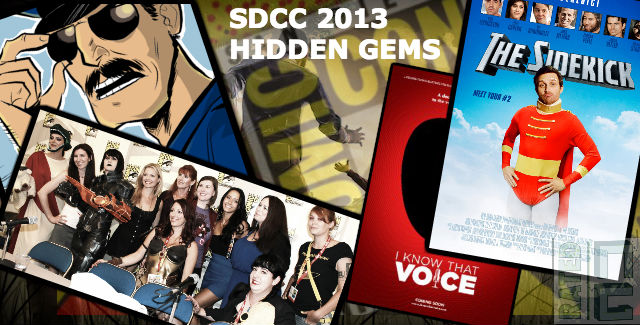 Comic-Con 2013: Hidden Gems – Five Panels Not to Miss
Every year that I go to Comic-Con I do my best to check out some panels and events that aren't massive studio funded spectacles. Here some of the panels happening next week that you should add to your list.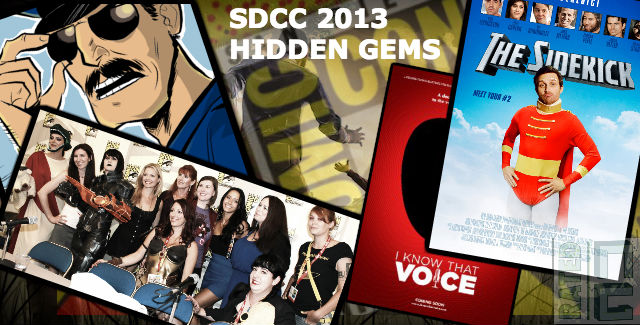 The Sidekick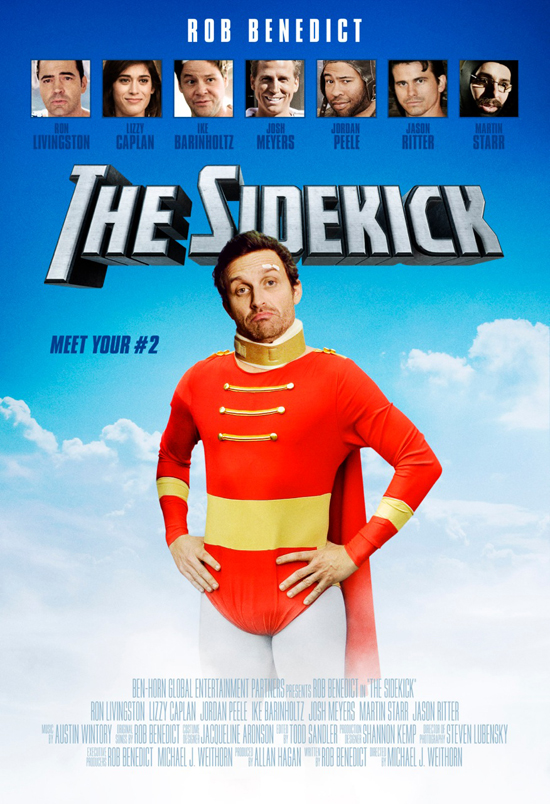 As soon as I heard that Freaks and Geeks/ Party Down vets Martin Starr and Lizzy Caplan were in this short film about an aging super hero sidekick, I was sold. Office Space's Ron Livingston also stars in the film as Captain Wonder who is outgrowing the need for his now over-the-hill boy wonder (Benedict). Check out the trailer below.
From director Michael J. Weithorn (King of Queens, A Little Help) and writer/actor Rob Benedict (Waiting, Supernatural) comes The Sidekick, the offbeat story of career "sidekick" Max McCabe. When Max begins to lose his youthful zip and is unceremoniously fired by his superhero boss, he finds himself cast adrift in a world that seems to have no use for an aging professional buddy. The panel will feature a 30-minute premiere screening and panel Q&A with Weithorn, Benedict, and cast members Lizzy Caplan (Mean Girls, Cloverfield), Martin Starr (This Is the End), Josh Meyers (Behind the Candelabra),Richard Speight Jr. (Band of Brothers), Jordan Peele(Key and Peele), cinematographer Steve Lubensky (Series 7), and other special guests to be announced.  Thursday July 18, 2013 3:00pm – 4:00pm / Indigo Ballroom, Hilton San Diego Bayfront
The Most Dangerous Women at Comic-Con: Duel Identities 
I've been attending Katrina Hill's Comic-Con panels for a few years now and they're always a blast. This year Katrina's guests include some folks we've had on our show like The Clone War's Ashley Eckstein and Crabcat's Jessica Merizan (who were both incredible to chat with). While the topics addressed in these panels are typically serious, the chats usually end up being both informative and very very funny. Heck, last year Chris Gore showed up in a Slave Leia Bikini and derailed the show with his extra pale skin. Who knows what'll happen this year.
Actresses, stuntwomen, creative cosplayers, outspoken bloggers, gamers, and comic book creators…which women are movers and shakers on the convention scene? Is the con a place where fangirls feel forced to fit fantastic expectations, or is it a place where they can unleash who they really are? Are women in fandom subjected to more judgment than their male counterparts? Do women in fandom have to maintain dual identities in ways the fanboys don't?To discuss whether fandom really is different for women, Action Flick Chick Katrina Hill (Fanhattan, CraveOnline) has assembled a team of women dangerous in their own right: Chaka Cumberbatch (Princess Mentality Cosplay), Ashley Eckstein (HerUniverse), Erin Gray (Buck Rogers, Heroes for Hire), Dr. Andrea Letamendi (UnderTheMaskOnline.com), Jessica Merizan (BioWare), Morgan Romine (Frag Dolls), and America Young (Stan Lee's World of Heroes). Thursday July 18, 2013 6:00pm – 7:00pm Room 7AB
Behind the Scenes With Telltale Games' The Walking Dead Game Series
Telltale Games took a big risk last year by releasing their Walking Dead game episodically. While word of mouth could have destroyed their title, it ended up doing the opposite. Each and every month players waited to see what was going to happen to Clementine and her surrogate parent Lee Everett. By the time the last episode went live, The Walking Dead ended up being one of the most critically acclaimed titles in recent years and won more awards than I care to mention. You don't have to be a gamer to appreciate excellent story telling. Telltale's Walking Dead panel promises to give fans a glimpse of the second season with series creator Robert Kirkman along for the ride.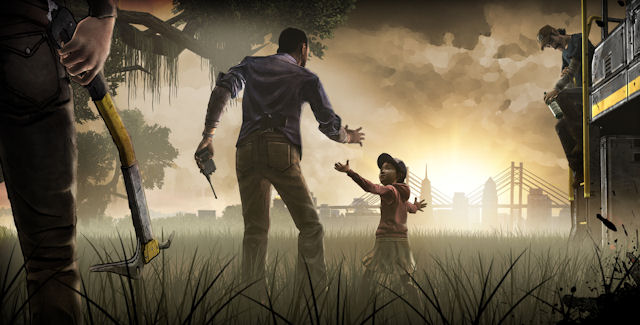 Join Robert Kirkman (Creator of The Walking Dead comic series) and Telltale Game's Dan Connors (Telltale Games, CEO) and Kevin Bruner (Telltale Games, President and CTO) as they discuss the inspiration behind developing the critically-acclaimed game series. Along with PlayStation's Don Mesa (Director of Product Planning & Platform Software Innovation, SCEA), the team will walk fans through the origins of the game, reveal details on exciting new gameplay features exclusive to PlayStation Vita and include a little sneak peek on what's to come for next chapter of The Walking Dead game series. A moderated by Greg Miller (Executive Editor, IGN). / Saturday July 20, 2013 4:00pm – 5:00pm
Room 23ABC
I Know That Voice: The Documentary: Special Preview and Q&A
Over the years some of the panels highlighting animation and video game voice talent have become my Comic-Con favorites. We've been lucky enough to feature a number of voice actors on our show Rated NA, and the level of their talent never ceases to amaze me. The I Know That Voice panel has some of the most widely known voice actors in the business all on stage at the same time. Where else can you hear Sponge Bob Square Pants and the Hulk having a conversation?
John DiMaggio (executive producer of IKTV, also voice of Bender from Futurama, Jake The Dog from Adventure Time, IFC's Out There, and many more) brings the cast and crew of IKTV together for an exclusive sneak peek at the most anticipated film about voice-over (in animation and video games) ever made! Included in the panel are Billy West (Futurama, Ren and Stimpy), Rob Paulsen(TMNT, Pinky and the Brain), Dee Bradley Baker (Clone Wars, Ben 10, American Dad), Fred Tatasciore (Hulk, Ben 10, Mad), Tom Kenny (Spongebob Squarepants, Brickleberry), Andrea Romano (25-time Emmy nominee, 8-time Emmy winner for Animaniacs, Pinky and the Brain, and more), Tommy Reid (producer, IKTV), and Lawrence Shapiro (director, IKTV). You won't want to miss this panel, especially with this bunch! You never what's going to come out of their mouths! / Thursday July 18, 2013 4:45pm – 5:45pm
Room 6BCF
Axe Cop
What happens when you let a five year old script a sci-fi-super-hero-cop series? You get Axe Cop. Brothers Ethan Nicolle and Malachi Nicolle appear to have organized one of the most bizarre and innovative panels at this year's Comic-Con. Axe Cop is an incredibly entertaining, yet totally strange, comic that is quite simply unfiltered imagination on paper. The comic is so unique that it drew the attention of industry folks that decided to turn it into an animated series starring the voices of Ken Marino, Nick Offerman, Megan Mullally, and Rob Hubel. This one is going to be nuts.
Join brothers Ethan Nicolle and Malachai Nicolle, the 32-year-old and 9-year-old creators of the Dark Horse comic series Axe Cop, with surprise guests to celebrate the premiere of the new Axe Cop TV series as part of Animation Domination Hi-Def, beginning Saturday, July 27 on FOX. Panel events will include a live Ask Axe Cop Q&A, a series of staged battles between cosplayers choreographed by Malachai, and a screening of the premiere episode of Axe Cop. Friday July 19, 2013 8:00pm – 9:00pm
Room 6DEF