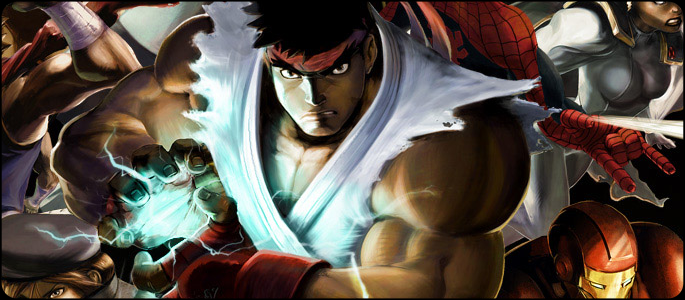 Comic-Con 2013: The Games of Comic-Con [Full Gaming Panel Listing]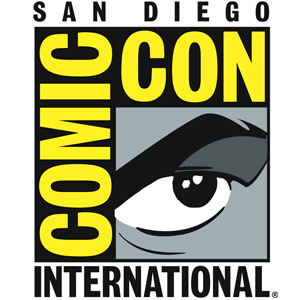 While not quite as massive as E3 or PAX, Comic-Con 2013 has an impressive roster of studios showing off their upcoming games and swag. The following is a list of studios, publishers, and/or game related businesses that will be on the Comic-Con floor doing their thing.
The Behemoth, Blizzard Entertainment, Capcom, BioWare/ (Darkhorse), Electronic Arts, Harmonix, Konami Digital Entertainment, Namco Bandai, Rooster Teeth Inc, Mega 64, Penny Arcade, Sony Computer Entertainment of America, Square Enix, and Ubisoft. 

Here is also a list of the game related panels at Comic-Con 2013
Thursday
Batman: Arkham Origins 
Witness the next installment in the blockbuster videogame franchise. Developed by WB Games Montréal, Batman: Arkham Origins features an expanded Gotham City and introduces an original prequel storyline set several years before the events of Batman: Arkham Asylum and Batman: Arkham City. Taking place before the rise of Gotham City's most dangerous criminals, the game showcases a young and unrefined Batman as he faces a defining moment in his early career as a crimefighter that sets his path to becoming the Dark Knight. As the story unfolds, players will meet many important characters for the first time and forge key relationships. Get the latest reveals from a panel headed by WB Games Montréal creative director Eric Holmes and actorsRoger Craig Smith (Teenage Mutant Ninja Turtles) and Troy Baker (The Last of Us, Bioshock Infinite), the voices of Batman and the Joker, respectively. Batman: Arkham Origins will be released worldwide on October 25. Thursday July 18, 2013 1:00pm – 2:00pm Room 6BCF

Inside the Looking Glass: Building Halo Worlds and Wonders, Past, Present…and Future
Spartans Unite! Frank O'Connor (franchise development director),Dan Ayoub (executive producer), and other 343 Industries personnel celebrate and discuss the exciting new addition to the Halo universe Halo: Spartan Assault, the new comic book series from Dark Horse Comics, Halo: Initiation, and with some "Mega" surprises. Panelists include Nick McWhorter (director of custom programs, Dark Horse Comics), Graeme Jennings (senior producer, 343 Industries), Martin de la Ronde (creative director, Vanguard), and Brian Reed (franchise writer, Halo)./ Thursday July 18, 2013 11:45am – 12:45pm
Room 6BCF
The World of CAPCOM 
Moderator Francis Mao (CAPCOM) leads a panel of CAPCOM's producers and product managers to share the latest details on all their upcoming games, such as Dead Rising 3, Phoenix Wright Ace Attorney: Dual Destinies, Lost Planet 3, and DuckTales: Remastered, as well as information about Mega Man's 25th Anniversary, and a few other surprises! Plus, some lucky fans will be invited to play the CAPCOM 30th Anniversary Trivia Contest to win cool prizes! / Thursday July 18, 2013 3:30pm – 4:30pm
Room 6BCF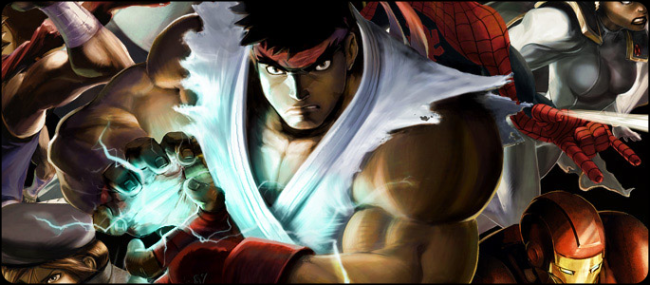 Bringing the Roman Life to Xbox One: The Creation of Ryse: Son of Rome
Spend 60 minutes with award-winning studio Crytek to learn about the making of Ryse: Son of Rome, one of the year's most anticipated blockbusters coming exclusively to Xbox One this November. An epic action/adventure story of struggle, brutality, and heroism, Ryse: Son of Rome follows a fearless Roman soldier named Marius Titus who joins the army to avenge the slaying of his family and emerges as a hero who must fight to save the Roman Empire. Fans will learn key story details, get a peek behind the scenes at the making of the game, and receive a limited-edition printed comic book that will prepare them for the intense adventure they will embark on this holiday. / Thursday July 18, 2013 5:00pm – 6:00pm Room 7AB

Video Gaming: Where We've Been, Where We Are, and Where We're Going
Nathan Richardsson (Defiance), Warren Davis (Q*bert), Ciji Thornton (Robot Combat League), Rachel Lara (Resident Evil: Operation Raccoon City), and Paul Dean (The Space Invaders: In Search of Lost Time) discuss the past of video game culture as it compares to today and how it can all show what comes next. Moderated by Patrick Scott Patterson (The Jace Hall Show).Thursday July 18, 2013 7:30pm – 8:30pm Room 4

South Park: The Stick of Truth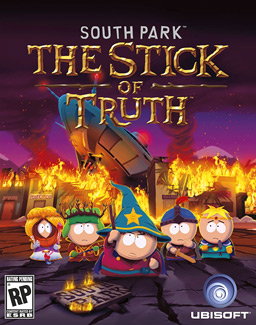 The creators of South Park, Trey Parker and Matt Stone, will discuss their upcoming South Park videogame, South Park: The Stick of Truth. Parker and Stone will talk role playing games, their vision for an interactive South Park adventure, and creating The Stick of Truth, the epic quest to become…cool. / Thursday July 18, 2013 6:00pm – 7:00pm Room 6BCF

Mega 64: A Decade of Perfection
Cast members Rocco Botte, Derrick Acosta, and Shawn Chatfield of the underground video game show Mega64 celebrate their tenth year of existence and also their tenth Comic-Con, all of which were executed with elegance and precision. Also executed with Eric Baudour, Garrett Hunter, and Bryan Abou Chacra. Thursday July 18, 2013 8:00pm – 9:00pm
Room 23ABC
Friday
Bringing an MMO to Life: The Stories and Characters of Wildstar
Storytelling and character development in MMOs can be extremely challenging, but both are vital when trying to launch a new IP. Lead narrative designer Chad Moore, content directorMike Donatelli, creative director Matt Mocarski, and design producer Stephen Frost will break down how characters and stories are developed in WildStar, and the ways they are reflected in the game. Carbine Studio will talk about the creation of key characters, the development of story arcs, and how it all culminates into making the player the star of the show. Friday July 19, 2013 11:30am – 12:30pm Room 24ABC
Theif: What's Yours is Mine
Enter the shadows as the Thief development team unlocks the secrets of how to steal a city. Nicolas Cantin (game director) and Steven Gallagher (narrative director) shed some light on their hero creation process, expose what makes The City tick, and provide an in-depth look at the game in action. / Friday July 19, 2013 1:00pm – 2:00pm Room 23ABC
Assassin's Creed IV: Live Demo and Q&A
Meet Edward Kenway, the surprising new Assassin in the epic franchise as we set sail in the true, gritty Golden Age of Pirates. See a live demo of Assassin's Creed IV Black Flag, and hear about what's in store for the Assassin's Creed world, from the acclaimed comic book series to the next wave of detailed figures from McFarlane Toys. Meet and ask questions of the current torchbearers for the Assassin's Creed franchise: Assassin's Creed IV Black Flag writer Darby McDevitt, comic book writer Brenden Fletcher, and legendary comic book artist Todd McFarlane! / Friday July 19, 2013 2:00pm – 3:00pm  Room 6BCF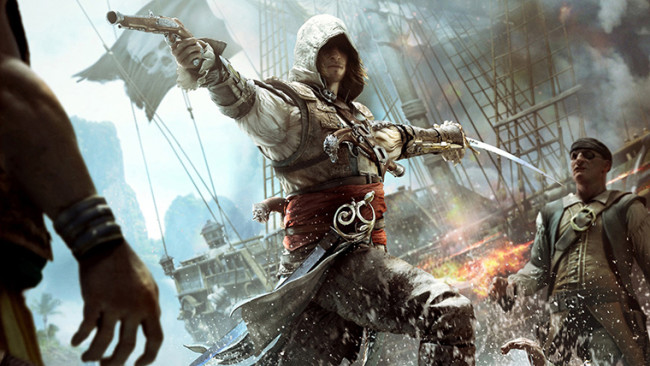 Namco Bandai Presents the Future of Fighting Games
Ready? Fight! Katsuhiro Harada (Tekken series director for Namco Bandai Games Inc.) joins moderator Mark MarkMan Julio(global community and sponsorship manager at Mad Catz) to discuss Tekken Revolution, the first free-to-play fighting game experience for the PlayStation 3 system, tease plans for next year's 20th anniversary of Tekken, and delve into the future of fighting games. /Friday July 19, 2013 3:00pm – 4:00pm Room 7AB
Street Fighter!
An annual tradition, hear from the CAPCOM team as they deliver the state of the union about the world's greatest fighting franchise to Street Fighter Nation. Get the latest Street Fighter gaming news, tournaments, as well as new licensing products and more. Plus the first-ever "Mr. & Mrs. Street Fighter" pageant: All Street Fighter cosplayers are invited to appear in their finest Street Fighter gear! Awesome prizes, ultimate bragging rights, and a personal congratulation from Street Fighter executive producerYoshinori Ono are at stake! / Friday July 19, 2013 4:00pm – 5:00pm Room 25ABC

Saturday
The Future of Xbox Gaming Revealed 
Hear directly from the developers building the biggest blockbuster games for Xbox One, and hear how they are engineering their games to take advantage of the unique attributes of Xbox One. Learn how the cloud, the new Kinect sensor, and the powerful and flexible architecture enable an entire new generation of AAA game titles moderated by Xbox LIVE's Major Nelson. Saturday July 20, 2013 11:15am – 12:15pm Room 6A

Marvel Video Games
You're in for an hour of fun and surprises in the most ambitious Marvel video games panel to date! Hear the latest on all upcoming Marvel video games, including the highly anticipated LEGO Marvel Super Heroes! Find out what's next for Marvel Avengers Alliance, Marvel Heroes, Marvel Pinball, and Marvel War of Heroes. This panel wouldn't be the same without a few special guests, so stop by and see who takes the stage! Saturday July 20, 2013 12:30pm – 1:30pm  Room 6A
The Video Game Culture of Zombies -How Dead Rising 3 on Xbox One Kicks Off a New Generation of Mayhem (long title much?)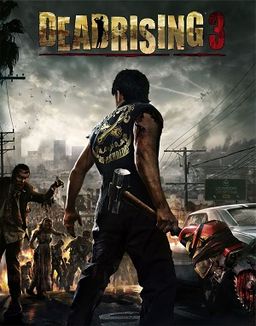 Experts from games and pop culture join together to discuss how zombies have invaded our lives through every avenue of entertainment. From TV and books to video games – especiallyvideo games! At the panel, fans will meet Dead Rising 3 developers from Capcom Vancouver and see gameplay from the upcoming Xbox One exclusive launch title, hear from internationally renowned author and zombie expert Max Brooks(Author, World War Z) and talk about zombies in video game culture with Game Informer senior editor Jeff Cork along with panelists Mike Jones (Producer, Capcom) and Josh Bridge(executive producer, Capcom). Saturday July 20, 2013 1:30pm – 2:30pm  Room 5AB
Behind the Scenes with Telltale Games' The Walking Dead Game Series
Join Robert Kirkman (Creator of The Walking Dead comic series) and Telltale Game's Dan Connors (Telltale Games, CEO) and Kevin Bruner (Telltale Games, President and CTO) as they discuss the inspiration behind developing the critically-acclaimed game series. Along with PlayStation's Don Mesa (Director of Product Planning & Platform Software Innovation, SCEA), the team will walk fans through the origins of the game, reveal details on exciting new gameplay features exclusive to PlayStation Vita and include a little sneak peek on what's to come for next chapter of The Walking Dead game series. A moderated by Greg Miller(Executive Editor, IGN). Saturday July 20, 2013 4:00pm – 5:00pm  Room 23ABC
Watch Dogs: Does Privacy Exist?
Aiden Pearce, the protagonist in Watch_Dogs, is a tech-savvy modern-day vigilante who can hack the infrastructure of Chicago at a moment's notice. He can control stoplights to manipulate traffic to his benefit, control security cameras to survey his enemies, and stop trains to make an escape. But just how realistic are Aiden's abilities? And how private are our everyday lives with the technology now available? Hosted by Aisha Tyler, panelists will include security consultants to talk about hyperconnectivity and the realities of how secure we really are.Kevin Short (lead story designer) will delve into the realities of today's world and explain what it's like writing for a next-generation game, as well as unveiling never-before-seen footage. Saturday July 20, 2013 6:00pm – 7:00pm Room 9
Saints Row IV Super Dangerous Wub Wub Panel
Key members of the Saints Row IV voice cast and development team discuss all things Saints Row IV, ranging from their roles in the game to their appreciation for dubstep. Q&A session moderated by Aubrey Norris (Deep Silver). / Saturday July 20, 2013 6:30pm – 7:30pm Room 7AB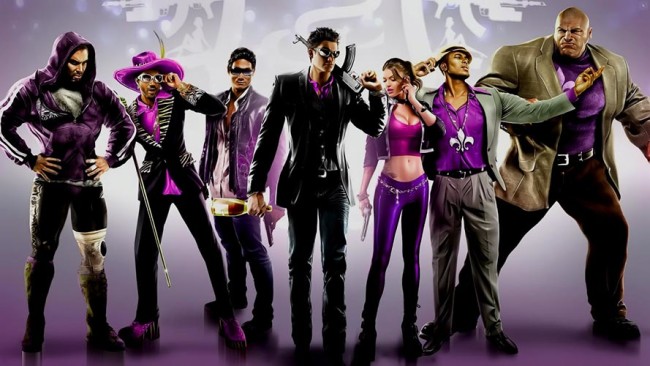 Sunday
Ducktales: Remastered
How do you take a beloved 24-year-old NES game and update it for today's gamers while doing your best not to ruin anyone's childhood? Go behind the scenes with Austin Ivansmith (director/designer), Matt Bozon (creative director), and Rey Jimenez (Capcom producer) for an in-depth look at how a great video game is made — from design, to art, to music, and more. Followed by a Q&A session, plus maybe a surprise or two. Sunday July 21, 2013 10:00am – 11:00am  / Room 25ABC

The art of CAPCOM
Francis Mao (CAPCOM senior director creative services) leads a panel of CAPCOM's graphic designers, artists, and creative partners in a panel pulling back the curtain on how Capcom's incredible video game artwork is created from concept to finish. Panelists will explain the creative process and thinking involved in each creative step, as well as go in-depth on the tools and applications used to create the awesome works of art that grace Capcom video games and collateral. Followed by a Q&A session. /  Sunday July 21, 2013 1:00pm – 2:00pm Room 25ABC


See you there!