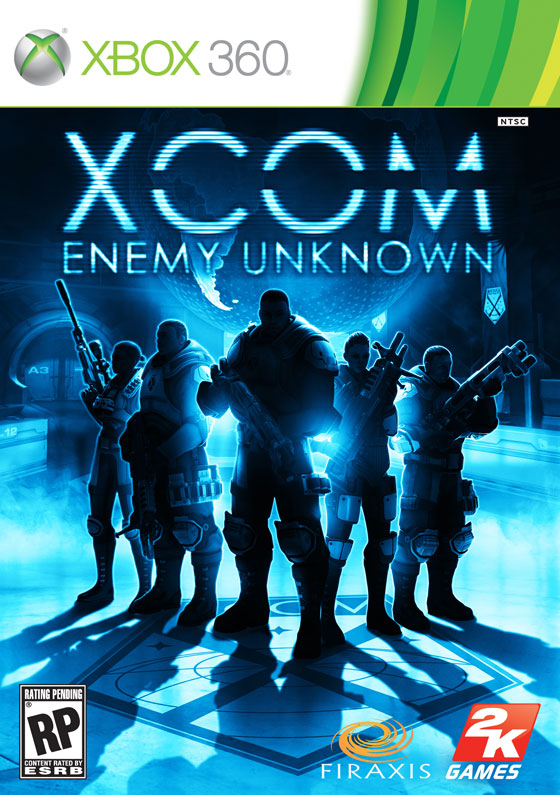 XCOM: Enemy Unknown – Release Date Totally Known!
Seeing footage of XCOM: Enemy Unknown at this year's PAX: East quickly reminded me how much I longed for the glory days of well executed turn based strategy.  Not only did the XCOM look incredible, it also seemed to mysteriously capture the tone and pedigree of the original title.  If you're anything like myself and have been waiting for a proper release day for this long anticipated title, we've got great news, the wait is almost over!  XCOM is set to invade North America on October 9th 2012 for both 360 and PC.
But wait, there's more!  According to the 2K Blog pre-order will net players something called the Elite Solider Pack which adds a variety of fun things for you to play with.  While many of you are sick and tired of pre-order bonuses, I tend to view them as an extra bite of something I was going to eat anyway.  I'm a glutton, what can I say?
1990s X-COM Soldier: Players have access to a soldier inspired by the classic X-COM: UFO Defense. If memory serves, he oddly resembled Duke Nukem.
Color customization: Armor kit color customization. Always a good thing.
Additional Armor Kits:  Adds the new Hyperion and Reaper soldier armor kits. More is better.
PC Special Addition: "Available exclusively for PC from participating retailers, this version of the game will be available for $59.99 and will contain several goodies like an art book, fold-out poster of the XCOM headquarters, XCOM insignia patch, and even some digital stuff like the soundtrack, special art, and more."