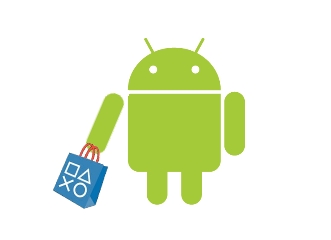 PlayStation Store coming to Android devices
At PlayStation Meeting 2011, Sony made a number of announcements including a cross-platform initiative named PlayStation Suite, which will deliver the PlayStation Store and content to the Android platform. As many Android users are already woefully aware, not all Android hardware is created equal. To that end, Sony also announced the PlayStation Certified program, which will support development with the Android platform. During the meeting a screenshot was displayed, showing Cool Boarders with a software button-layout overlay. Another screenshot showed what appeared to be a mock-up of the PlayStation Store with five or so PS1 titles listed (including Wild Arms, a great RPG).
What's your take?
Are you interested / excited for PS1 games on Android? There is certainty a lack of quality gaming content on the Android (and Angry Birds doesn't count, not by a long shot). Are you willing to put up with software-buttons, even if they obscure part of the game screen? And, how about those PS1 games… they were all 4:3 so there will be some black-bar action on your over-sized HTC HD and Droid X screens. Finally, what about compatibility? Will all Android-based PS content be watered down to the lowest common denominator, or will they just leave owners of original Android hardware out in the cold?
IMO
Personally, I'm always looking forward to new and innovative ways to enjoy games, and aside from spicing up the Android game market for a time, I'm not sure what I'm supposed to be excited about. Imagine, for example, if Sony permits the creation of an Uncharted micro-game that unlocks content or ties-in, somehow, to the upcoming Uncharted 3. That might be something special. Recycling content is something that all game-related companies are responsible for in some manner, but only time will tell how the "DroidStation" will ultimately pan out.