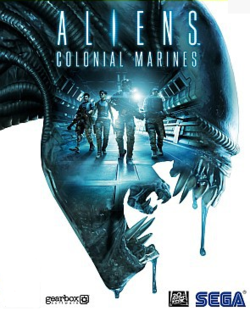 Aliens Colonial Marines: 5 by 5 This February!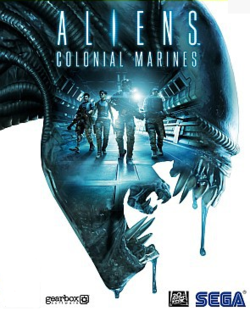 I got a chance to play the multiplayer component Aliens Colonial Marines at PAX: East a few months back and had an absolute blast. Not only is Colonial Marines the canonical sequel to Aliens (one of my favorite films of all time), the game played well and was genuinely scary. The fine folks at Gearbox Software and SEGA have finally given us a release date that's not too far off, February 12, 2013!
From our brief time with the team at PAX, as well as some of the quotes taken from their latest press release, Gearbox's passion for the project is apparent. Randy Pitchford (president of Gearbox software) states that "Aliens: Colonial Marines is the culmination of a life-time of inspiration from the films and relentless passion and drive from the exceptionally talented development team behind the scenes." We here at NA appreciate passion and dedication and cannot wait to step back on board the Sulaco and creep around the irradiated LV-426.
Press Release:
In partnership with Twentieth Century Fox Consumer Products and developed by critically acclaimed studio Gearbox Software, Aliens: Colonial Marines will bring new levels of bone-chilling suspense and adrenaline-filled action to the renowned franchise. Aliens: Colonial Marines begins with an ostensibly abandoned ship, the U.S.S. Sulaco, recovered in orbit around LV-426. Players lead a group of highly trained United States Colonial Marines as they board the deserted craft to uncover the fate of the crew. They will have to fight to survive unspeakable horrors and their own anxieties as they chase down the truth behind a galaxy-spanning deception that places humanity at the mercy of the most murderous and deadly species in the universe. Aliens: Colonial Marines features authentic environments, such as the surface of LV-426 and Hadley's Hope, weapons inspired by the film series and is designed to provide an exhilarating and engaging new chapter in the ALIENS universe.
Aliens: Colonial Marines will be available in stores across the globe on February 12, 2013 on PlayStation®3 computer entertainment system, Xbox 360® video game and entertainment system from Microsoft and Windows PC. A release date for the announced Wii U™ version will be revealed at a later time.