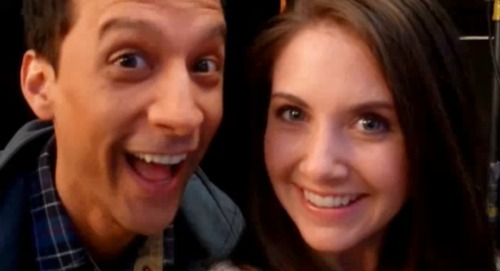 Community's Danny Pudi Comic-Con 2011 Cosplay Spectacular
PRESS RELEASE: Just got this incredibly funny link from the fine folks at G4. If you're a Community fan do yourself a favor and take a look! Danny Pudi is just great people. This…is..Comic-Con!!1!
Check out G4 giving Community's Danny Pudi the show reigns as he wades into the Comic-Con 2011 cosplay crowd and has a few run-ins with Klingons, Sand People, Spartacus, Batman, and more.
Embed: