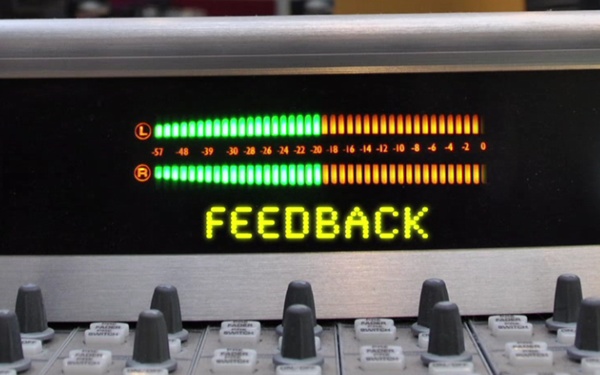 Pod People: five podcasts that will transform your world
I was desperate. My music selection was depressing me, and local talk radio was starting to sound like a Ford commercial. Considering that I spend about an hour of my day on average commuting, I went on the hunt for some podcasts last year that ended up making my driving experience much more enjoyable. Did I mention that these are all FREE to download?
1. The nerdist podcast. The nerdist podcast needs to be part of your life. Chirs Hardwick has always embraced popular nerd culture with wide open arms. Because Hardwick has been around for so long, he manages to get some of the best "nerdy" guests in the business. Folks like Felicia Day, Jimmy Fallon, and Nathan Fillion frequently drop by and prove that Hardwick is one of the best interviewers on the planet.  If you do end up listening, I guarantee that you'll have a laugh and learn something too.  The nerdist podcast isn't incredibly old, but has managed to spit out a whopping 91 podcasts. What makes nerdist podcast so damn enjoyable? Comedy! While a ton of other podcasts focus of "serious business", the nerdist is all about laughing and having fun.  Obviously other people agree with me, as it was just announced this week that the nerdist podcast will soon be on the BBC TV network. Did I mention that their intro is by Nerd Appropriate alumni Anamanaguchi?
2. G4TV's  Feedback –  I've been watching Adam Sessler review games for over a decade, and its always interesting to see what the guy has to say next.  One thing you can't deny is Adam's love of all things "video game".  Even after doing thousands of reviews, Adam is still incredibly passionate about video games and the growing industry.  After spending so many years in the proverbial "trenches" I feel as though video games are truly part of Adam Sessler, and without them he might wither away… sort of like Samson after someone cut his magical golden hair.  Adam Sessler will probably play and review games until the day he dies.  Because of this unparalled passion, Feedback often has a lot of awesome insight into the gaming industry.  Adam and the rest of the G4 staff pull no punches and frequently brutalize games when they're garbage… It's actually pretty refreshing.  I do have to admit that I miss having Abbie Heppe on the podcast, but it's still damn good!
3. Giant Bombcast – Unruly, loud, crude, and awesome.  Giant Bomb sets the bar incredibly high for video game journalists everywhere.  It's not that they're the most articulate and genius reporters on the planet, it's simply that the men of Giant Bomb are REAL and know their stuff.  Together, Bombcast has more cumulative video game knowledge than the rest of us could ever hope to obtain… and they're not jerks about it.  The Giant Bombcast is typically over two hours in length which makes it a veritable marathon of nerdery.
4. The Sword and Laser – Nerd Appropriate alumni Veronica Belmont loves books. The Sword and Laser is an awesome podcast for fans of science fiction and fantasy literature. While I haven't read the majority of the books Veronica and Tom like to talk about, I really enjoy the banter and chemistry that the duo share.  The Sword and Laser is currently on their 63rd episode which means that this dynamic duo have managed to read a whole lot of books.  Veronica is a huge supporter of the nerd community, so we in turn totally support her.
5. Weekend Confirmed – The CNN of Gaming podcasts.  These guys take gaming incredibly seriously and their attention to detail and production value is really staggering.  Honestly one of their microphones probably costs more than our entire setup.  Hosts Garnett Lee and Jeff Cannata are down to Earth and enjoyable to listen to.  They bring in a wide variety of guests from within the industry and have a real gift for getting people to open up and be themselves on the air.  Weekend Confirmed is a new addition to my podcast rotation and I can't wait to see what else these guys have to teach me.
Honorable mention – Rated NA Podcast – I'm proud of what we do here at NA. Sure, our production value isn't the best and we typically talk over each other (and crunch loudly on ice and chips), but we do our best. Currently on episode 25, we're having a blast creating new content and talking to people we find interesting and entertaining.  Our pod cast focuses on everything "nerdy" from television and movies, to video game news and literature.  We have no intention of quitting, just growing and becoming more nerdy than ever before.
Thanks!