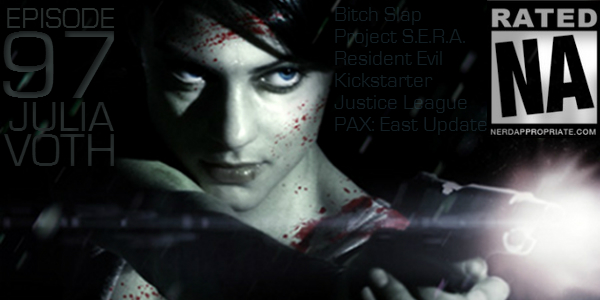 Actress Julia Voth (Resident Evil, Bitch Slap) stops by to talk about her new web series, Project SERA. Pistol-Clothesline!
Audio clip: Adobe Flash Player (version 9 or above) is required to play this audio clip. Download the latest version here. You also need to have JavaScript enabled in your browser.
Posted in Rated NA on Sunday May 19, 2013. Read More About Bitch Slap, christopher nolan, dc, Julia Voth, Package Deal, PAX EAST, picture frame arrangement, Pistol Clothesline, Project S.E.R.A., Resident Evil, Veronica Mars.
Scott is an editor on Nerd Appropriate. Check out the other 243 articles by Scott on our site.