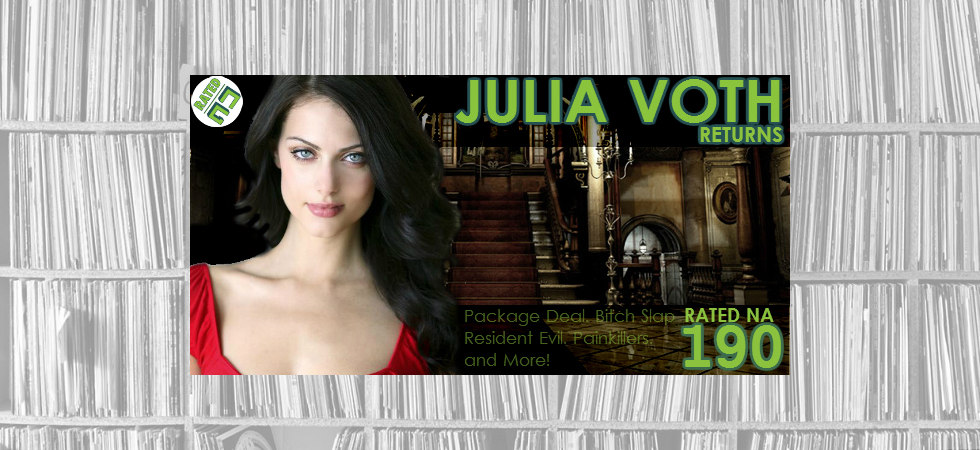 Rated NA 190: Julia Voth Returns!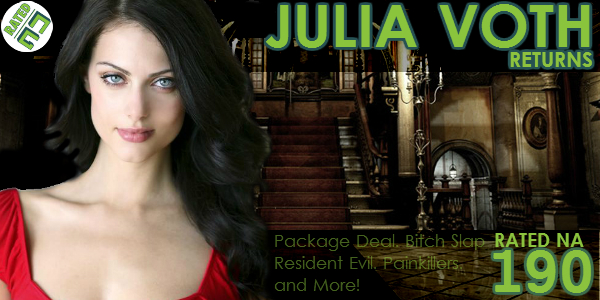 Hosts: Ash, Scott, and Matt
We welcome actress and model (and game streamer?!) Julia Voth back to the show. We talk about her sitcom Package Deal, for which she is nominated a Canadian Screen Award, the re-re-release of Resident Evil, and her upcoming film, Painkillers. Watch Jill Valentine, herself, play through the epic conclusion to Resident Evil on Twitch ( 22-Feb @ 3 pm PST).
Save 10% on LootCrate and support Nerd Appropriate with code: RATEDNA
Get a free audio book download with Audible and support the show! Our Audible Pick this month is Love in the Age of Mechanical Reproduction by Judd Tricter. Listen to a sample here!