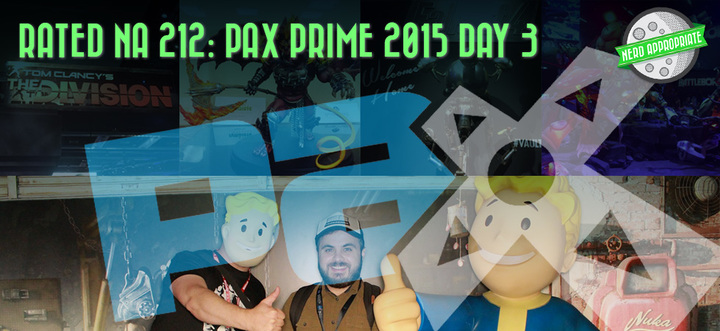 Rated NA 214: PAX Prime 2015 Day Three!
Matt and Scott are joined by Kate Dollarhyde to wrap up their last day of PAX Prime 2015. We get a peek at Guitar Hero Live and visit Adult Swim Games to play Ray's the Dead, Katana Zero, and Rain World. Also, Indie Megabooth, Moon Hunters, Below, Tumblestone, Mini Metro, Together: Amna and Saif, Dragon Age Inquisition, and the BTA/Can't Talk Party.
Download or subscribe to Rated NA using this RSS Feed or iTunes!
Support Rated NA…
Save 10% on LootCrate and support Nerd Appropriate with code: RATEDNA
Try Audible and get a free audio book download!