Rated NA 73: Master of the Orange Shorts (PAX Prime pt 1)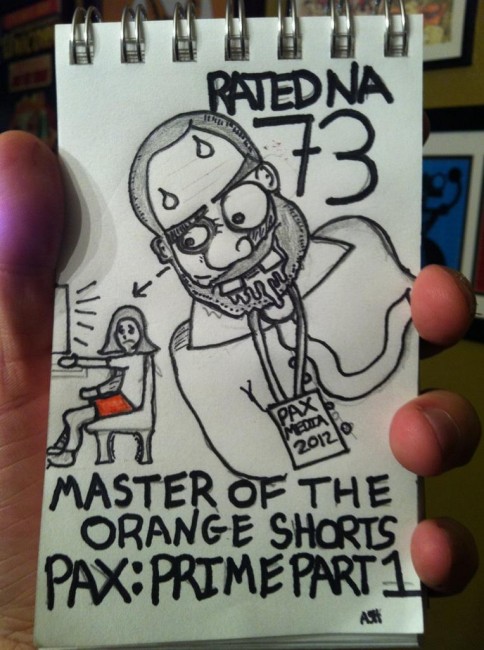 The gang returns from PAX Prime 2012 amidst an explosion of new device announcements. Tales of parties, hi-jinks, and games… along with our usual nonsense. Finally, your favorite convention memories.
Audio clip: Adobe Flash Player (version 9 or above) is required to play this audio clip. Download the latest version here. You also need to have JavaScript enabled in your browser.
Posted in Rated NA on Friday May 24, 2013. Read More About amazon, Assassin's creed 3, Bioware Base, borderlands 2, convention, Dishonored, Epic Mickey 2, kindle, meet-up, Metal Gear Rising, minion master, nokia, orange shorts, party, PAX: PRIME 2012, puzzle juice, Revengeance, The Cave, Warren Spector, Windows 8, World of Magic, XCOM: Enemy Unknown.
Scott is an editor on Nerd Appropriate. Check out the other 244 articles by Scott on our site.