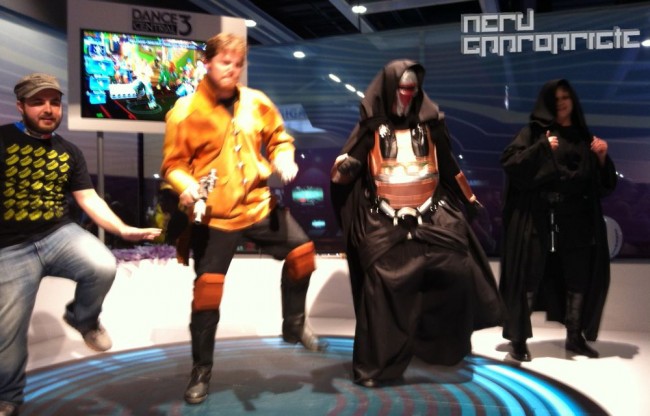 Friends and fun as we go all in on Dance Central 3 and Rock Band Blitz. Wiggle, wiggle, wiggle, wiggle, wiggle, yeah.
Posted in Conventions, DLC, Games on Wednesday October 1, 2014. Read More About community, Dance Central 3, fun, Harmonix, music, party, PAX: PRIME 2012, rhythm, Rock Band Blitz.
Scott is an editor on Nerd Appropriate. Check out the other 320 articles by Scott on our site.