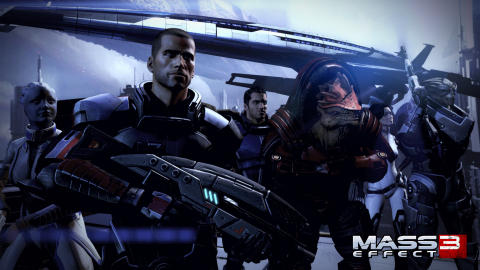 Mass Effect 3 Citadel DLC Drops March 5th! (details)
It's hard to say goodbye.  The final piece of Mass Effect 3 DLC, entitled Citadel, finally drops on March 5th for $15 or 1200 MS Points.  This last piece of DLC promises "one final sentimental journey with Commander Shepard and their squad."  While this may be the last piece of DLC for Mass Effect 3, the franchise sure isn't going anywhere anytime soon.  If you're still playing Mass Effect 3 Multiplayer, and you should be because it's still incredible, there is a piece of free DLC arriving on February 26th!  This DLC, entitled Reckoning,  promises even more guns, maps, and characters to occupy your time (perhaps we'll finally get Blasto?).  Has there ever been a class based shooter with this much variety?  Bioware will also be teasing Mass Effect 3: Reckoning before it goes live on their Twitch.TV channel HERE on February 25 at 9:30AM PST.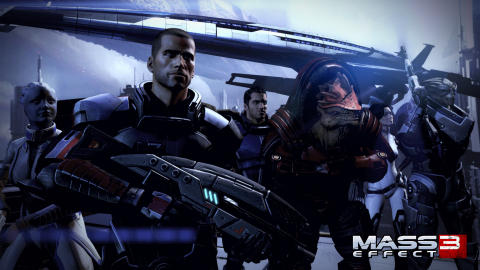 Executive Producer Casey Hudson states "The team has poured heart and soul into Mass Effect 3: Reckoning and Mass Effect 3: Citadel. As the launch of these chapters near, the feeling around the studio is bittersweet… We have always been humbled and driven by the passion of our fans for the Mass Effect trilogy. We hope fans will enjoy spending more time with some of their favorite characters — we have certainly enjoyed spending time creating them. We're excited to release this final sendoff for the trilogy and move forward into the future of the Mass Effect universe." While it's incredibly hard to say goodbye to Commander Shepard, and Jennifer Hale for that matter, we can't wait to see what the future holds.
SOURCE Bioware : When a sinister conspiracy targets Commander Shepard, you and your team must uncover the truth, through battles and intrigue that range from the glamour of the Citadel's Wards to the top-secret Council Archives. Uncover the truth and fight alongside your squad – as well as the cast from the original Mass Effect and Mass Effect 2, including Urdnot Wrex!
When the adventure is over, reconnect with your favorite characters from the Mass Effect Trilogy, try your luck at the Citadel's Silver Coast Casino, blow off steam in the Armax Combat Arena, or explore and furnish Shepard's own living quarters on the Citadel. With unique content and cinematics featuring your friends and romance interests in the Mass Effect trilogy, Mass Effect 3: Citadel offers one final chance to see the characters you have known for years and rekindle romances.