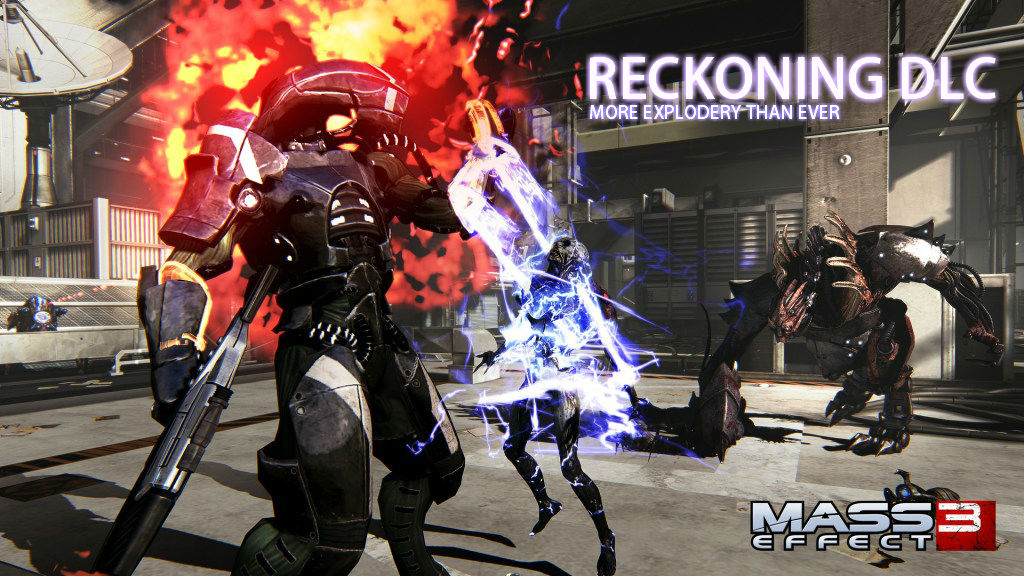 Mass Effect 3: Reckoning DLC Looks More Explodey Than Ever
Explodey isn't a word, but it damn well should be.  Almost a year after Mass Effect 3's launch we're still receiving free multiplayer DLC content that continues to innovate and impress.  I've always been a sucker for good class based multiplayer, and hey, where else can a biotic midget and a thong wearing space goblin fight together against the forces of evil?   Today the folks at Bioware went on twitch.tv to show off a number of the new classes and weapons which will be included in the free Reckoning DLC update tomorrow.  Some highlights included a massive Geth Juggernaut, an EDI-esque Alliance Infiltration Unit, and an incredibly tactical Talon Mercenary complete with trip mines and an omni-bow.   Fans of the ever-expanding roster of guns will be no doubt drool over the absolutely massive Geth Spitfire Assault Rifle, which undoubtedly was modeled after Blain's bullet spewing gun from Predator.  Will this be the very last piece of multiplayer DLC?  We sure hope not because we're greedy and like things that are good.   You can check out the replay of Bioware's reveal HERE over on twitch.tv.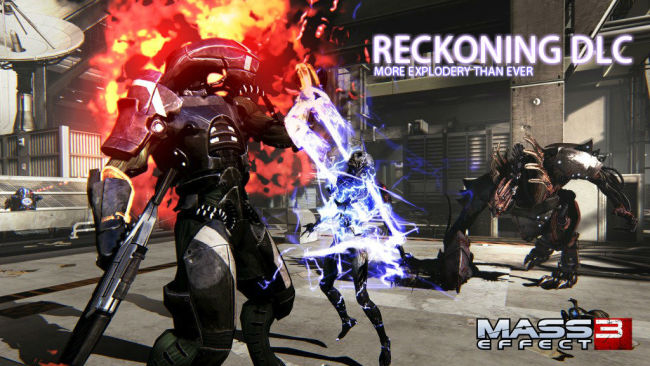 Mass Effect 3: Reckoning launches on February 26th for free on the Xbox 360, PC and PlayStation 3.  See you in the trenches.