Rated NA 70: Jennifer Hale – Hale to the Queen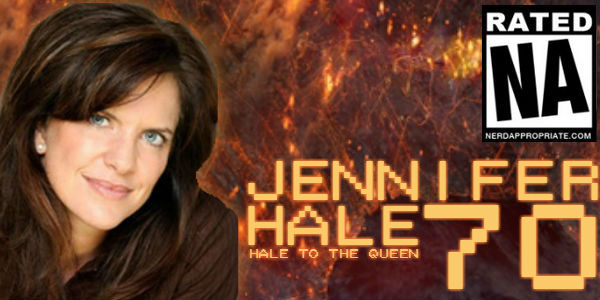 The incredibly talented Jennifer Hale talks to us about voice acting, inspiration, staying healthy, and some Commander something or other. We sit awestruck.
Special thanks to axl99 for this episode's cover art. As always, our awesome theme song is by BigGiantCircles.
If you wish to download Rated NA: 70 on iTunes click HERE.  
Audio clip: Adobe Flash Player (version 9 or above) is required to play this audio clip. Download the latest version here. You also need to have JavaScript enabled in your browser.
Posted in Rated NA on Tuesday May 21, 2013. Read More About Animation, Cinderella, Commander Shepard, Femshep, health, Jennifer Hale, Mass Effect, music, science, singing, voice acting.
Scott is an editor on Nerd Appropriate. Check out the other 243 articles by Scott on our site.