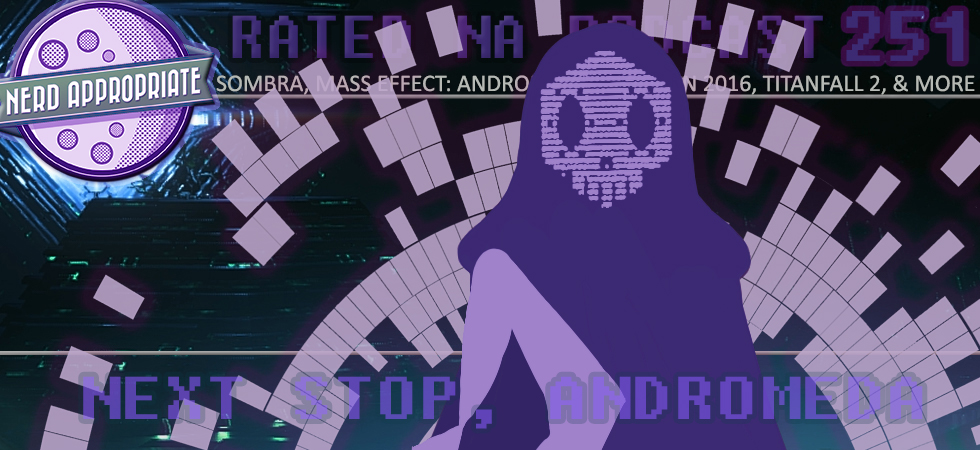 Rated NA 251: Next Stop, Andromeda
Hosts: Ash and Scott  — We check out Titanfall 2 + the TF2 Prima Guide, Ginger Beyond the Crystal, and Toy Odyssey. Plus Xbox news, a BlizzCon recap, Overwatch's Sombra, and N7 Day + Mass Effect Andromeda news!

Or download this episode to listen offline!
Support Rated NA…
– Save 10% on LootCrate and support Nerd Appropriate with code: RATEDNA
– Try Audible and get a free audio book download
Join us on Twitch !!