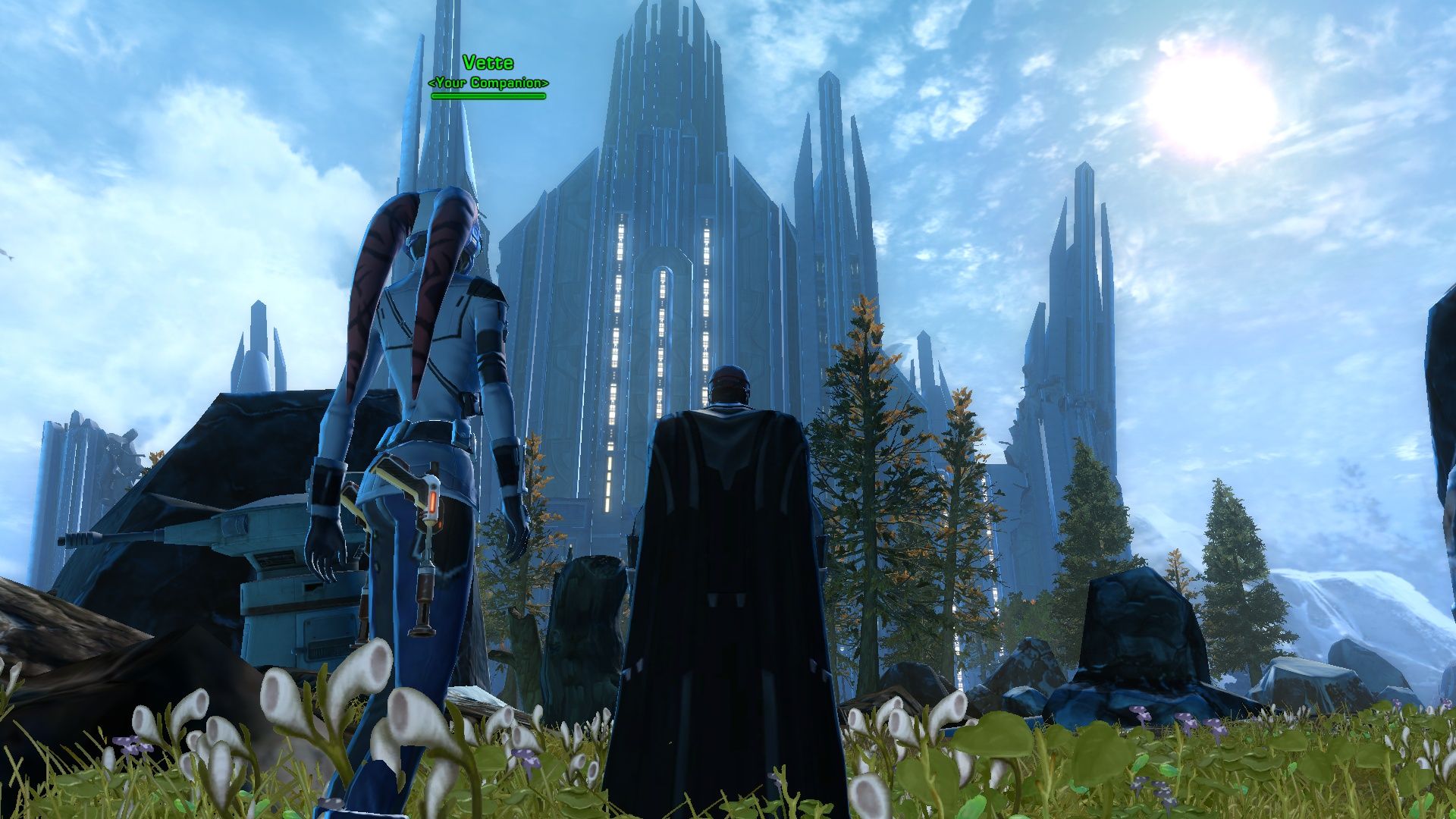 Star Wars The Old Republic: Playing It Neutral ?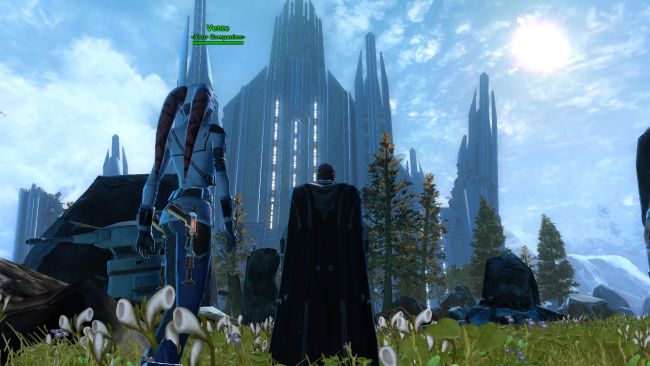 I'll just go ahead and say it, Bioware has done it again.  My history with MMOs is a long one (Ultima Online!), and I firmly believe that most MMOs are the junk food of gaming; all crap with very little  substance. What makes MMOs so popular is the seemingly endless supply of "carrots" that are constantly dangled in front of our addicted little noses.  While my full review of SWTOR is a work in progress (I try not to review games until I've completed them), I do have to say that SWTOR is shaping up to be just as rich and fulfilling as any of Bioware's other single player titles (and no higher compliment can be payed).
Playing it Neutral?: I was curious if it would be possible to play a morally gray character within the world of SWTOR, and much to my surprise Bioware wasn't lying when they said that it would in fact be possible.  Sure, my Sith Lord Venger isn't the nicest of guys and has probably force choked a few baby Rodians in his day, but he's really not all that bad.  Virtually every good (or light) sided decision I could make thus far has been made, and surprisingly these decisions ended up shaping character's story much more than I was anticipating.  Without delving into spoiler territory, my seemingly neutral Sith Lord has gone out of his way to save Jedi and Rebel alike and is currently trying to figure out how to make the galaxy a better place for both the Empire and The Republic.  What makes this incredibly fun, is the realization that all of these decisions are impacting a massive story arc that is unique to my own avatar, Lord Venger.  Bravo Bioware, bravo. Oh yeah, if you're looking to join Nerd Appropriate, we're currently playing Empire on the Sword of Ajunta Pall server.  Send Lord Venger a message and we'll shoot some whomp rats while skipping through the icy snow of Hoth together.
So how about you all?  Have you tried to create a dark Jedi? Or perhaps an incredibly diabolical stim-pushing smuggler?  Drop us a message and let us know!