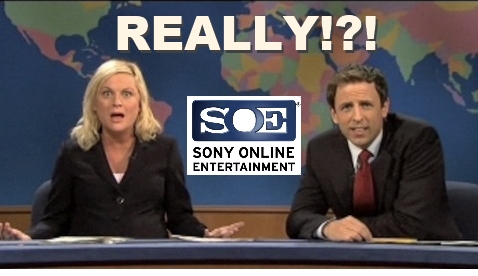 Oh, and Sony Online (SOE) data is compromised too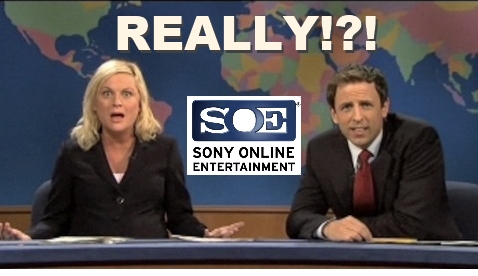 If you've tried to log into Star Wars Galaxies lately, and let's face it, for the two of you… and maybe the many more that play DC Universe Online you no longer need to feel left out. Your account data has been compromised too. A customer service notification from Sony Online Entertainment states that login names and hashed passwords, along with all of the regular demographic information has been compromised.
A 2007 database of  credit, debit, and bank account numbers is also thought to be compromised. This database only contained information from non-US customers.
Sony believes that no current SOE credit card data were exposed, stating that this data is kept in a "completely separate and secured environment." <– you should probably just keep that information to yourself in light of recent events.
Anyhow, you know the drill. Check your credit report, watch your credit card activity, hide yo kids, hide yo wife, etc. Stay safe out there kids.