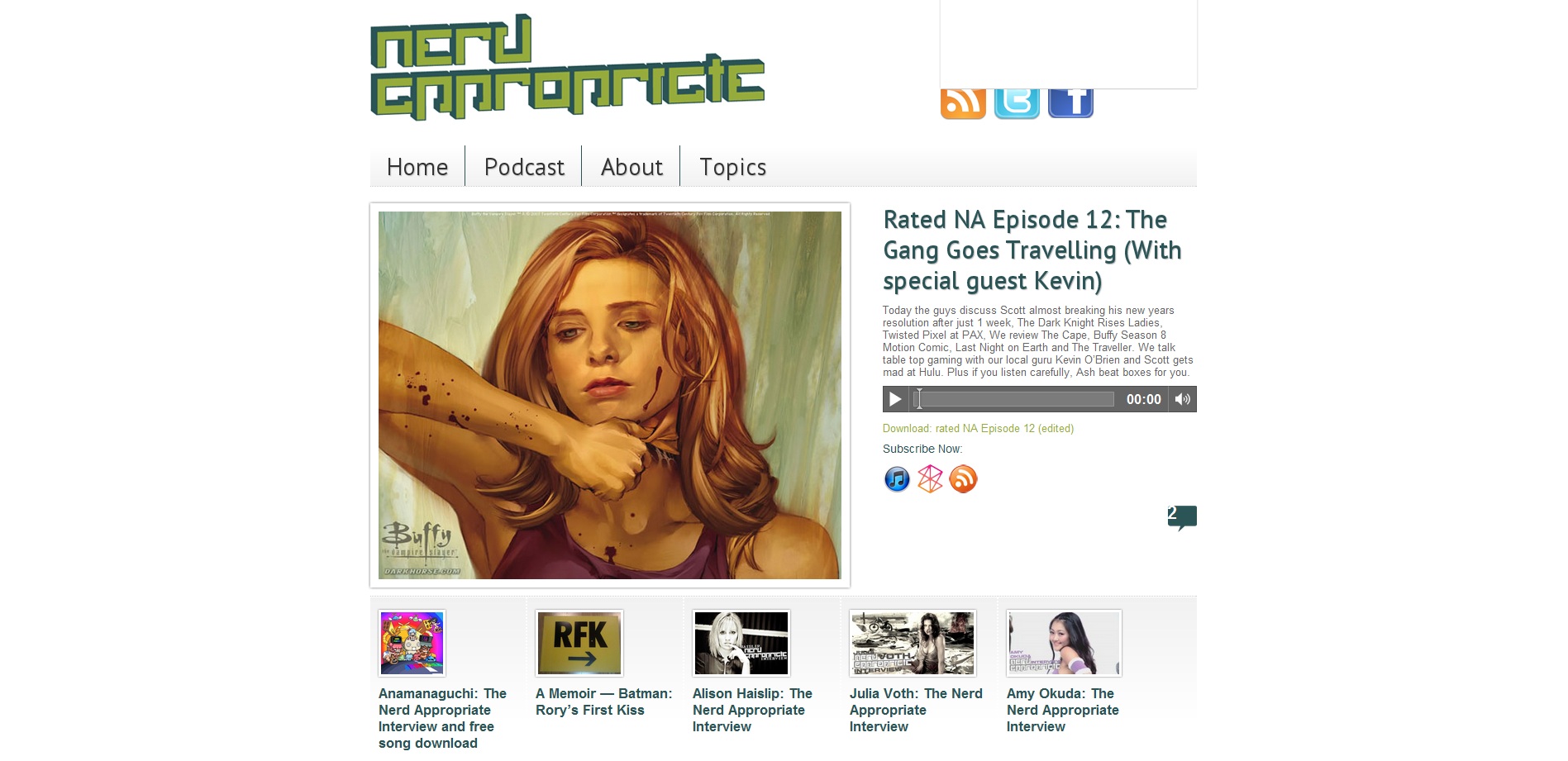 Mayhem March: see what's in store for NA this March
On February 1st  we made a bunch of new announcements.  We set out to make February our biggest month yet. After a lot of hard work and a ton of your help… we did it!  Let's recap shall we?
– We became an official company.  I have a business card and it says "publicist" on it.  I can call myself that because I own 1/3rd of the company and can give myself whatever damn title I want.
– Massive site relaunch and redesign. Matt waved his magic "dongle" and our new site was reborn.  Much like us, it has some bugs, but there are some very big things on the horizon.
– Podcast. We continue to record our podcast live each and every Thursday night at 7:30 Est.  Hop in the chat room and help us ignore whoever is talking!
– Five interviews in 1 month? Nerd Culture is special.   We talked to some of the nicest and most gracious nerds in the biz.
Abbie Heppe – Community Manager of Respawn Entertainment and game master wizard.
Amy Okuda – One of the stars of the mega-popular web series The Guild.
Julia Voth – Star of Bitch Slap and model for Jill Valentine.
Alison Haislip – G4TV's premiere correspondent (and kicker of much ass)
Anamanaguchi- Chip tune heroes and video game sound track maestros.
On top of these fun interviews, we spit out dozens of articles, some of which you helped write… that's correct, we finally launched our "contributers" section.
Contributers – Have an article idea?  Attending a convention that we can't make it to?  Want to have people from all over the world read your crap?  Shoot us an E-mail and ask how you can be a contributing writer.  It's the bee's knees!
_____________________________________________________________________________________________________
So enough of February, that's so yesterday.  What's coming in March?
The Return of Scott – The Spock to our Kirk and Guinan finally returns from his honeymoon in San Diego.  He got tan and lost his virginity!
PAX East – Both Matt and I are heading to PAX East to cover the gaming convention for gamers, by gamers.  We're excited … and I get to miss work.
Megacon – Scott will remain in Orlando to cover Megacon.
Interviews – We currently have a ton of BIG interviews in the works and will be rolling them out each and every Monday throughout the month of March.  Who has been talking to Nerd Appropriate you ask? You'll have to wait and see, but I assure you, you won't be disappointed in the slightest.
So there you have it.  March is destined to be a crazy month at NerdAppropriate.com, I hope you stick around and watch us continue to grow. (that sounded dirty)