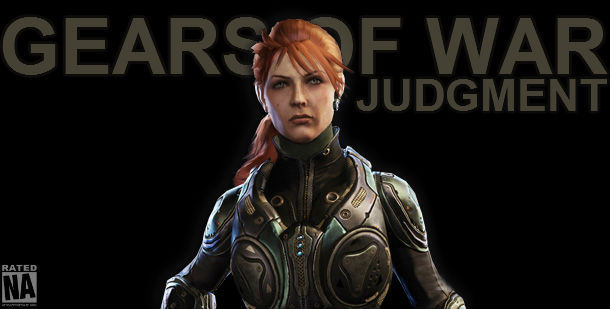 Gears of War Judgment: Premiere Event Tonight
Gears of War catches a lot of a flack for being a game for "bros" (what that means exactly I don't know), but a few millimeters under the surface is an incredibly realized world with some great characters and real emotion. Tonight, Microsoft is hosting a live event on XBL (8pm EST / 5pm PST) that promises to reveal some new details on Gears of War: Judgment, including the new Aftermath and Survival modes. Viewers will also be able to influence the content of the live broadcast by sending tweets to @Xbox with the #GearsJudgment tag. We're very interested in seeing if People Can Fly will be able to pull off the same adrenaline fueled fun as Epic Games proper.  We're also hoping they finally reveal some details on the yet to be announced voice cast, because we know some things that you may really like.
If you like free stuff, Microsoft is also giving away a custom built Gears of War: Judgment Xbox 360 console as well as some copies of the game. Tune in live for your chance to win booty!