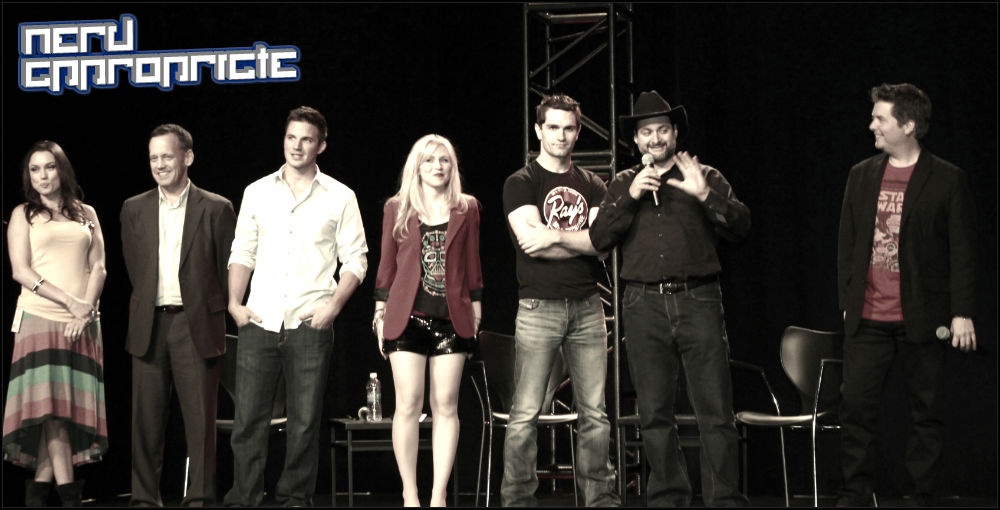 Star Wars Celebration VI: Clone Wars Season Five Premiere Event!
My love of Star Wars: The Clone Wars is not a well guarded secret.  As a series, the Clone Wars continues to get better and better with each passing season and magically manages to deliver the same action and storytelling nuance that made the Star Wars of old the legend that it is today.  I was lucky enough to attend the Clone Wars season five premiere and subsequent press conference at Star Wars Celebration VI, and even got a few bags of force infused popcorn to munch on while we watched!  It really did taste better than regular popcorn.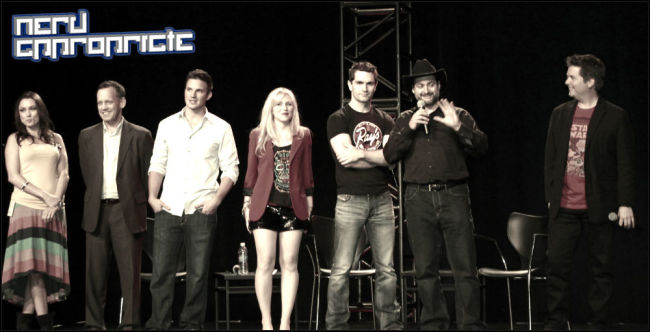 The Event:  I realized as I was sitting down that I hadn't had the opportunity to see the Clone Wars on the "big screen" since it originally appeared in theaters in 2008.  To be honest, I had the same "wiggly feelings" that I felt way back in 1999 when I lined up to see Phantom Menace for the first time.  Seeing Star Wars with the community, in any of its incarnations, is always a goose bump inducing experience.  Arriving early, I sat down in an isle seat and soon realized a lot of familiar faces were sitting right next to me.  Cast members Dee Bradly Baker, Clare Grant, Sam Witwer, Ashley Eckstien (check out our now classic interview), and Seth Green just happened to plop down in my row ,making the experience of watching them on screen even more incredible.  I attend a lot of conventions, but when things like this happen I still turn into a nerdy fanboy.
The Cast: If you've never seen the cast of The Clone Wars perform live, you're really missing out.  It was at Clone Wars panel two years ago that I really started to admire the craft of voice acting.  Seeing the cast speak about their characters, as well as their love of all things Star Wars, really solidified the fact that the Clone Wars cast and crew are one big happy family .  Sam Witwer returns this season as the shattered and broken Darth Maul, who is nothing like focused and deadly badass that we all remember.  Sam briefly spoke with supervising director Dave Feloni about the intricacies of Maul and how, much like Vader, hatred kept his character from dying after a catastrophic series of injuries.  If you haven't heard, Sam is also a huge fan of all things Star Wars and probably knows more about the universe than you or I.  It's almost scary.  I have a feeling that It's going to be really hard for Feloni to kill Darth Maul  all over again.
Season Five (spoiler free):  Season five begins with Darth Maul, and his hulking brother Savage Opress, waging a campaign of terror on the outer rim of the galaxy.  Their plan is to force the Jedi into action, and pick them apart one by one.  The season five premiere is jam packed with incredible action set pieces and features some of the series best lightsaber duels that I have yet to see … period.  While Maul and Opress steal the show, Obi Wan Kenobi proves without a doubt that he's one of the best brawlers in the galaxy, and at one point had the audience cheering. Visually, the show looks better than ever, and it's incredible to see how far its come since season one.  On multiple occasions I forgot that I was watching an animated television series, as the shadows, character animation, and backgrounds are now cinema quality.   With mutiple dismemberments, death, carnage, and even some pirates, the season five premiere was simply awesome. Season 5 will premiere on September 29th, as the show moves from Friday nights to Saturday mornings at 9:30am.
We have plenty more coming your way from Star Wars: Celebration VI !  Make sure to follow us @NerdAppropriate for updates.